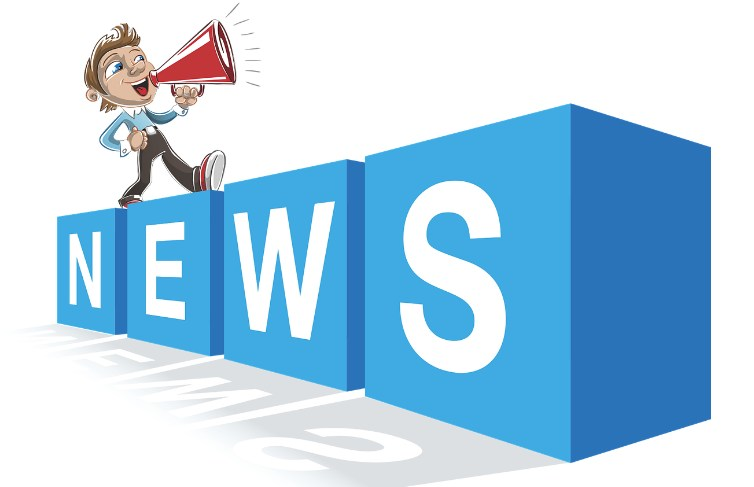 Daily Announcements
Jim Manley
Wednesday, October 02, 2019
Daily Announcements from Reagan Middle School
Friday, March 13, 2020
#gopurple
Look us up on FB- @dixonreagan, Twitter- @DPS_170 & Instagram- _dixonreagan
620 Division St, Dixon, IL 61021
Ph: 815-253-4966 Fax: 815-284-1711
TO ACCESS FLYERS AND DOCUMENTS ON THE WEBSITE:
Visit www.dps170.org, scroll down to Reagan Middle School at the bottom of the page and then under "menu", click the "documents" button. Many of them are also available in the main office.
Please see two important letters posted on the website from Superintendent Empen regarding our response to the Coronavirus.

8th grade DC trip- All DC paperwork is due to Mrs. Renkes by Friday, March 20th.
RMS TRACK IS BACK! The first practice will be after school on March 16th. There are information packets in the main office- if you plan to join track, please pick one up! Participants must have a school or sports physical on file and be signed up on 8 to 18 before you can practice.

8th grade Field Trip- PERMISSION SLIPS AND MONEY ARE DUE TODAY! The 8th grade field trip will be on Wednesday, May 20th. You may also print this paper from the website. Please be aware that the discipline policy for admittance, outlined on this form, has begun.
Reminder to students - cell phone use during the lunch hour may take place in the cafeteria or at recess. Devices should be off and put away while traveling from classrooms or lockers to these designated areas and times.

The Ronald McDonald Charity Care Mobile will be at the Dixon McDonalds on Monday, March 23rd and Tuesday, March 24th (during Spring Break) for free dental care. Please call the Lee County Health Dept at 815-284-3371 to make an appointment. See the flyer on the website for more details.

GIRLS FASTPITCH- Dixon Girls Fastpitch Softball registration is open through April 1st. See the registration form on the website or pick one up in the main office. Contact the Dixon Girls Fastpitch League with any questions!

PARENTS OF 6TH GRADERS: Reminder that 6th grade dental exams are due by May 1st to Nurse Hoyle.

PARENTS OF 8TH GRADERS: 8th grade students should have brought home health information needed to enter 9th grade. Please ask your student for this packet. If possible, school physicals should be completed by May 20th.
RMS students and Parents -- Yearbook is always looking for those great photos you have taken throughout the year. Have one you'd like to share? It's easy to get those to us. Simply download the Jostens ReplayIt app and upload your picture from your smart devices OR email your pics to apace@dps170.org or llongan@dps170.org. We would love to include your pictures in this year's book!

ATTENDANCE- If your student will be absent from school, please call 815-284-7725 to let us know. If it is before or after school hours, you are welcome to leave a message with the student's name, the date and the reason for the absence. You may also call ahead of time if you need to pick your student up for an appointment and we will do our best to have them in the office when you get here. As a reminder, students are allowed 10 call offs before the absences are considered unexcused without a doctor note. If students have 2 or more unexcused absences, they may be turned over to truancy.

CELL PHONES- Remember that students are not allowed to use their cell phones during the school day except at lunch time, or with special permission from the teacher during class. If you need to get a message to your student, please contact the main office.

BUS- If your student is riding the bus home with a friend OR if your student is having a friend ride home with them, bus notes are needed! BOTH PARTIES are to have a note signed and dated by a parent saying who is going home with whom. Students need to bring both notes to the main office to be signed. Bus drivers will not allow students to ride without these notes.

SAFE SCHOOL HELPLINE- The safe school helpline is a 24/7 communication service that empowers school administrators to make proactive decisions as well as creating responsibilities for students, parents and community members to share in the maintenance of a safe learning environment. The service provides children with the opportunity to anonymously report wrongdoing, bullying and negative issues that would impede the learning process. The safe school helpline has proven itself to be a very effective tool in preventing and deterring negative acts and practices from occurring in over thousands of schools. Please see the previous attachments or stop in the main office to get more information and access this important reporting tool today!
STUDENTS – All RMS students should enter through Door #8 for breakfast, to enter for the day and to leave at the end of the day. In the morning you will enter through Door #8 and wait in the gym until the bell rings (same as last year). If you are coming to school late (after 7:45 a.m.) for any reason, you must enter thru door #1 to sign in and get a pass. RMS students are not allowed in the Madison wing.

HOMEWORK CLUB runs from 2:15-3:00 every day after school. Homework Club will NOT be held on ½ days or early release days. Students may show up to Homework Club any day- they do not have to "sign up"- and they need to arrange a ride for pick up at 3:00 at door #1. Mrs. Mills will run Homework Club again this year and is a great asset in assisting students with understanding/finishing work and general student organization!

PARENTS- If you have health concerns, please stop in or call to speak with Nurse Hoyle.

Registration – the fee per student is now $110.
Meetings –
Student Council – Wednesday, April 1 @7:15am- Rm 139
Builder's Club – Wednesday, March 18 @7:15am- Rm 139
Royal Review – Wednesday, March 18 @2:20pm- Rm 139
Yearbook –
Glee Choir- Tuesdays 2:15-3:15pm