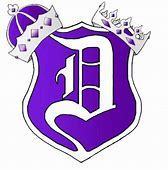 Student belonging and packet pick up plan
Joey Sagel
Tuesday, May 05, 2020
Madison Elementary School
DIXON PUBLIC SCHOOLS #170
"A Place to Grow"
618 Division Street Phone: (815) 284-7726
Dixon, Illinois 61021 Fax: (815) 284-1305
Joey Sagel – Madison Elementary Principal
May 11th 7:30-3:00
In order to allow for students to pick up personal items or belongings from their locker or classroom, Madison School has created the following plan. We thank you for your cooperation with the following protocols as we seek to make things as safe and convenient for families as possible in our current circumstances:
Door #21 (5th grade Door)
Please drive up and let staff know your student's name and their teacher's name.
Turn in April 22-May 11 packet if you wish and any library books or other items you need to turn in.
Please be patient and wait inside your cars. Staff will retrieve your student's belongings that have been packed into a bag by their teacher. Your student's bag will be brought to your car. A copy of the appropriate packet for May 12-May 26 will be placed inside your child's bag if you are choosing to utilize a packet for Remote Learning (Due May 26th).
Refunds for Battle of the Books t-shirts will be placed in the bag with your child's personal belongings.
Our nurse will also be available to help if you need to pick up any medications or other medical supplies from school. Please let staff know if you need assistance from the nurse.
After May 11th Door #1 – 7:30-3:00 (Monday through Friday)
(April 22 - May 11 Packet) Turn In (May 12 – May 26 Packet) Pick Up
Pick up locker belongings by appointment only. Please call (815)934-9662 and leave a message or email: jsagel@dps170.org