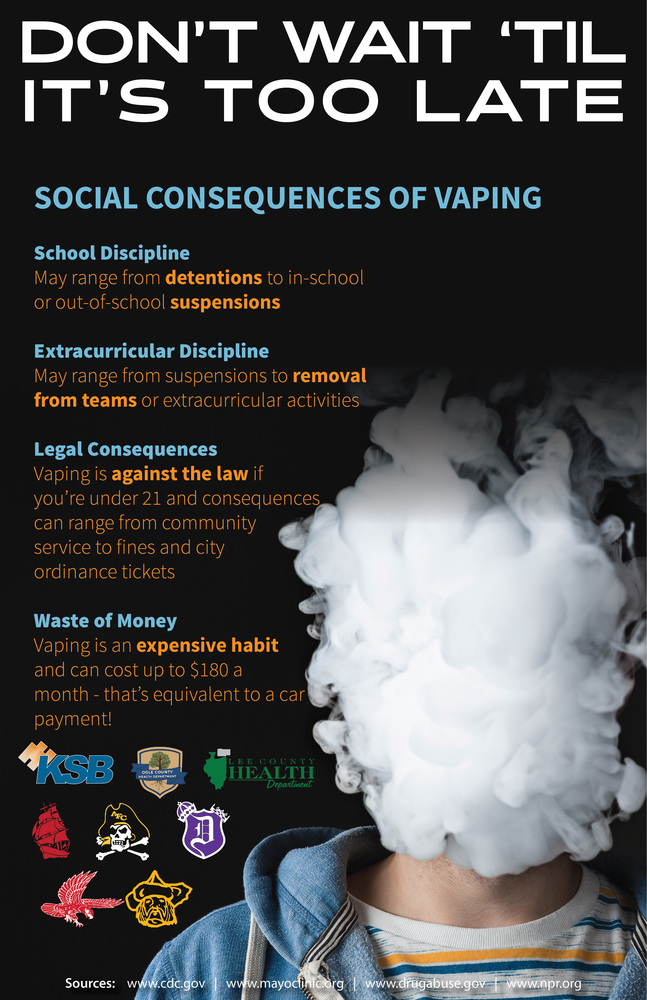 DHS Students Participate in Anti-Vaping Campaign with Other Local Schools and Agencies
Jared Shaner
Wednesday, December 18, 2019
For several months now, five Dixon High School students have partnered with students from Polo, AFC, Oregon, and Amboy High Schools, along with representatives from KSB Hospital and the Lee and Ogle County Health Departments in order to spread the message about the dangers associated with the recent trend in vaping and electronic cigarette use among teens and pre-teens across the country.
Our students have helped to administer surveys, do research, and create visual media that aims to educate youth about the dangers of vaping and electronic cigarette usage.
After the first of the year our students will be tasked with creating and sharing social media messages that will continue to educate and inform others of these consequences. Please look for more information to come.