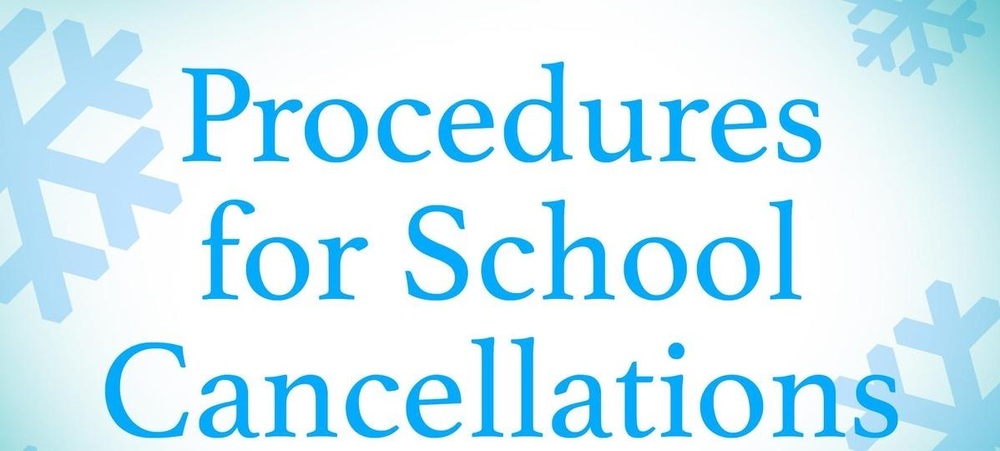 School Cancellation Notifications & Procedures
Dixon Public Schools
Wednesday, January 15, 2020
**IMPORTANT INFORMATION ON SCHOOL CANCELLATION NOTIFICATIONS AND PROCEDURES**
When inclement weather happens, Dixon Public Schools may implement one of the following procedures:
1. Cancel classes at all schools for the entire day.
2. Delay the start of classes one or two hours later than normal.
3. Dismiss classes earlier than normal.
Dixon Public Schools is using the Apptegy notification system, which is tied into our current student software program, to notify our contacts by phone, email, or text messaging.
This automated notification system allows the District to deliver rapid notification of cancellations, emergencies, and announcements to parents quickly and effectively.
We will continue to notify the TV, radio stations, Sauk Valley Textcaster, and Social Media of any weather-related cancellations as well. It will also be on the front page of our website.
Please feel free to contact us if you have any questions about this process.
We suggest to our parents and contacts to continue to use the Sauk Valley Media Textcaster, as it is an expedient way to receive these cancellation notices:
TEXT ALERTS FROM SAUK VALLEY MEDIA
Sauk Valley Media also offers a free service to the Dixon community that allows you to receive a text message on your cell phone of any school cancellations. Regular text fees from your phone service provider would apply. To sign up for the "Text Alert", you can go to www.saukvalley.com" go to the bottom of the page and click on subscribe. On the middle of this page you will see Text Alerts where you can sign up. There is no cost to the school district for this system. Sauk Valley Media receives funding for this service.