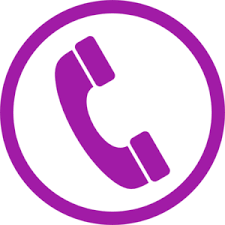 Phone Changes
Jim Manley
Wednesday, February 05, 2020
February 5, 2020
Family and Friends,
Dixon Public Schools are changing our phone numbers as we update the technology used for our phone service and improve our 911 location reporting to improve student safety.
Our new phone numbers are in place and working now. Our old phone numbers will continue to work until March 30, 2020 when they will be disconnected and no longer in service. Please update your cell phones and phone directories and start using the new phone numbers immediately when you need to contact any of our buildings.
Fax service will continue at our schools, but is being consolidated. We are keeping most of our old fax lines, but are eliminating some to reflect the lower usage of faxes. Refrigerator magnets with the new phone numbers and fax information are being sent home with all elementary students. Magnets will be available for middle school, high school students and parents in the building and District offices. Student and parents are welcome to stop by to pick up a magnet.
Refer to the table below for all updated phone information.
Margo Empen
Superintendent
Location

Phone

Fax

Washington Elementary

(815)934-9660

(815)284-0440

Jefferson Elementary

(815)934-9661

(815)284-0435

Madison Elementary

(815)934-9662

(815)284-1711(shared w/RMS)

Reagan Middle School

(815)253-4966

(815)284-1711

Dixon High School

(815)453-4966

(815)284-1335(shared)

DHS Guidance

(815)453-3490

(815)284-1335(shared)

Athletics

(815)453-3480

(815)284-1335(shared)

Lee County Special

Education Consortium

(815)284-6651

(815)284-9680

District Office

(815)373-4966

(815)284-8576