Dixon Schools will accept submission for flyers, handouts and items to be shared via social media and electronic announcements. We are not able to distribute all submissions, but will use our Community Relations Board Policy as our guide. See the full policy below. Beyond that, we will distribute items that we believe are appropriate and of interest to our parents and students.
Use the link below to send in your submission. Let us know what schools and or grade levels you would like the material distributed to as well as which methods you would like the material sent out. The following are our most used methods to share information with our families.
Wednesday announcement packet for elementary students

Daily email announcements for grade 6 through 12

Sharing via social media, primarily Facebook and Twitter
If you request to have flyers or handouts distributed, and we approve your request, you will be required to provide the printed documents to the school district for distribution.
Email your distribution request to bsofolo@dps170.org
All requests should include:
Your name, your Email address, the subject of your request, how you want your flyer distributed, a digital copy of your flyer, special instructions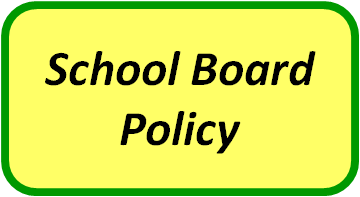 Dixon Unit School District #170 Board Policy 8:25
Advertising and Distributing Materials in Schools Provided by Non-School Related Entities
No material or literature shall be posted or distributed that would: (1) disrupt the educational process, (2) violate the rights or invade the privacy of others, (3) infringe on a trademark or copyright, or (4) be defamatory, obscene, vulgar, or indecent. No material, literature, or advertisement shall be posted or distributed without advance approval as described in this policy.
Community, Educational, Charitable, or Recreational Organizations
Community, educational, charitable, recreational, or similar groups may, under procedures established by the Superintendent, advertise events pertinent to students' interests or involvement. All advertisements must (1) be student-oriented, (2) prominently display the sponsoring organization's name, and (3) be approved in advance by the Superintendent or designee. The District reserves the right to decide where and when any advertisement or flyer is distributed, displayed, or posted.
Commercial Companies and Political Candidates or Parties
Commercial companies may purchase space for their advertisements in or on: (1) athletic field fences; (2) athletic, theater, or music programs; (3) student newspapers or yearbooks; (4) scoreboards; (5) other appropriate locations. Prior approval from the Superintendent or designee is needed for all commercial or political advertisements.
No individual or entity may advertise or promote its interests by using the names or pictures of the School District, any District school or facility, staff members, or students except as authorized by and consistent with administrative procedures and approved by the Board.
Material from candidates and political parties will not be accepted for posting or distribution, except when used as part of the curriculum.