Principal Gould introduced our Pre-K for All Staff at this Month's Board of Education meeting, sharing that our Pre-K program won the Gold Circle of Quality Award. #GoPurple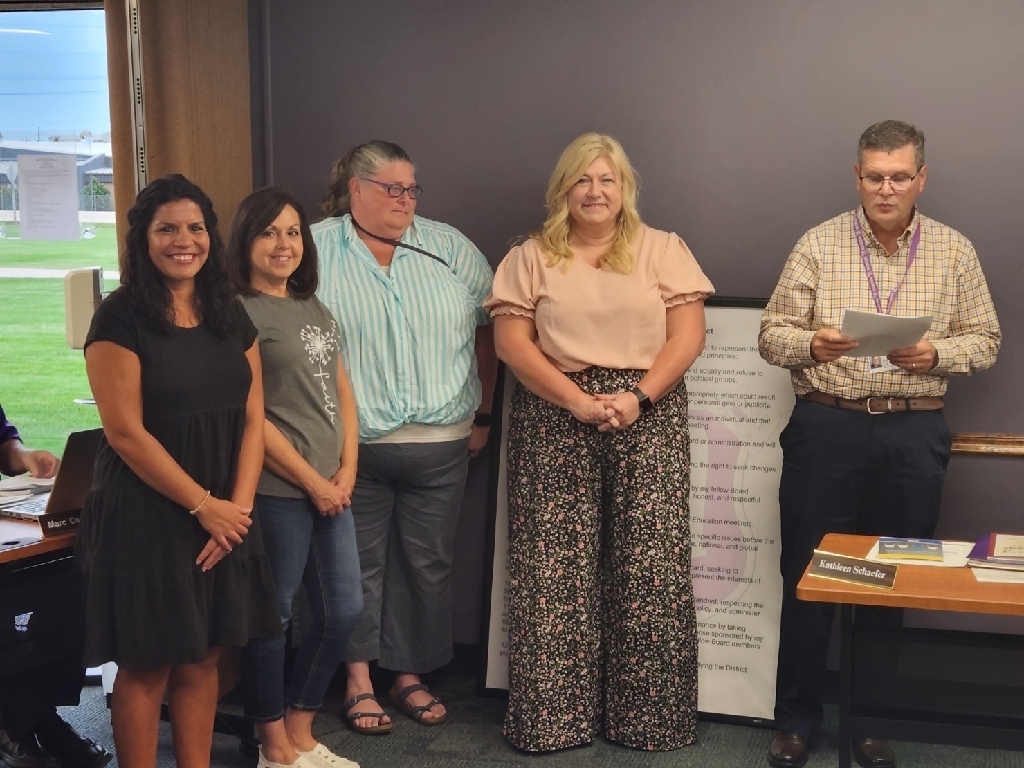 Principal Sagel introduced some of our wonderful young authors at this month's Board of Education meeting. #gopurple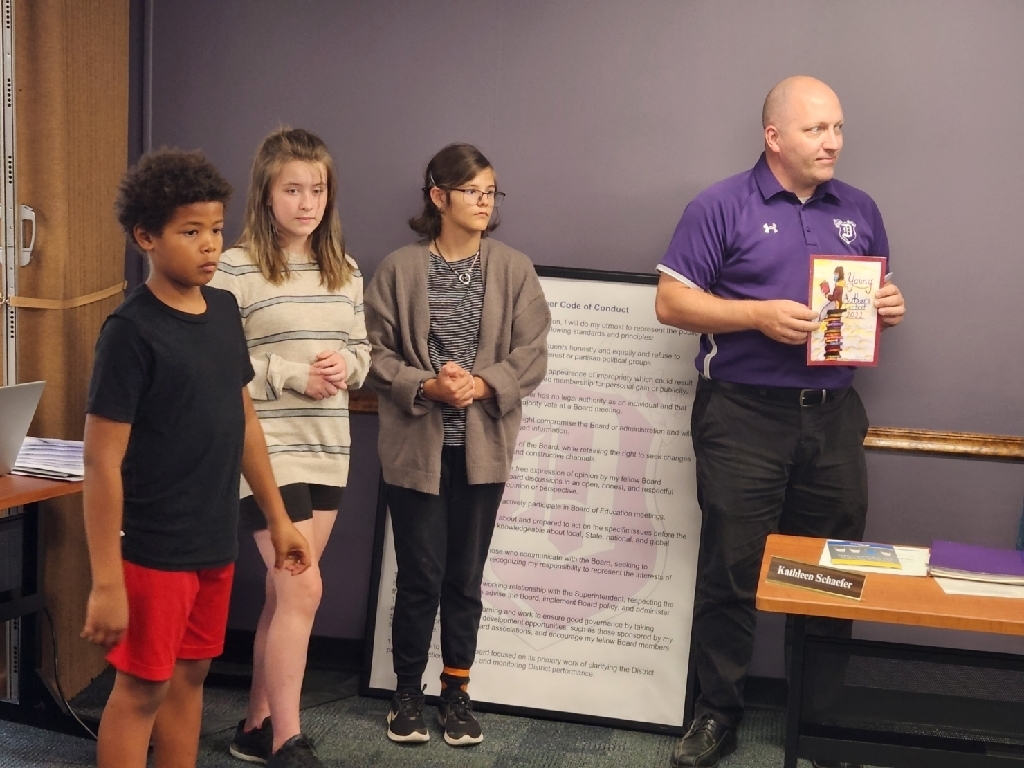 The September Board of Education Meeting will be streamed live on Youtube at 6pm on 9-21-2022 and will be accessible via this link:
https://youtu.be/8i848IVyShk

We are hiring! #gopurple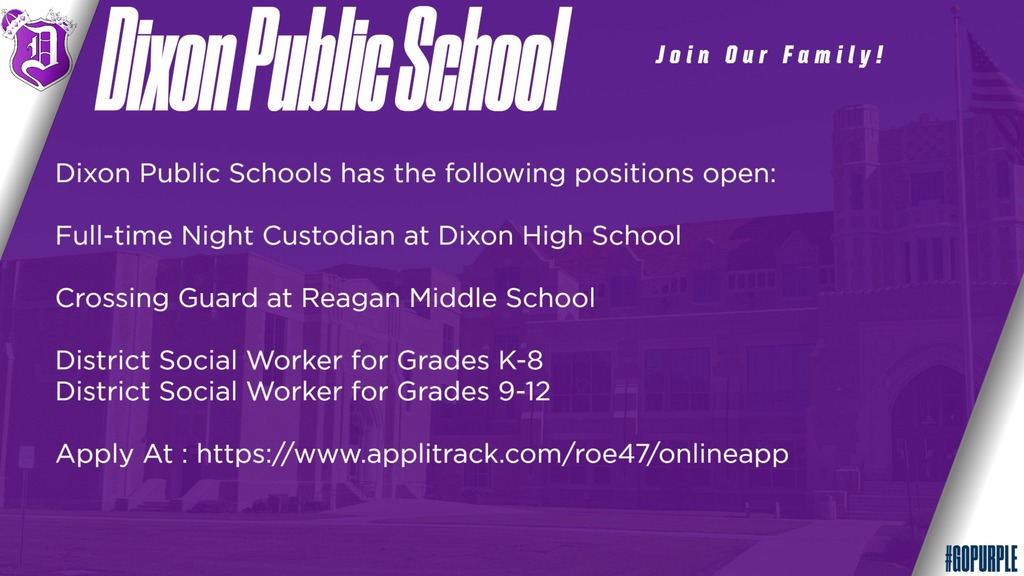 The DHS and RMS Band is having a McDonald's Fundraiser this evening, September 20th from 4 pm - 8 pm. 20% of all sales at Dixon McDonald's within that timeframe will go directly to the RMS and DHS band.

We are sharing an update on the breach of accounts for our Seesaw system that took place recently. Seesaw if a learning and communications platform used in grades K to 5. Click the link for a PDF version of the update
https://5il.co/1i5zp
Dixon Public Schools is having their Regular Board Meeting on Wed., September 21, 2022 at 6:00 p.m. The meeting will be held in the Board Room at the District Office, 1335 Franklin Grove Road. The meeting will be recorded and will posted on the District's YouTube channel and website. Those wishing to submit public comment need to email them to the Board President, Linda Wegner and to the Superintendent, Margo Empen, by Noon on Wednesday, Sept. 21, 2022. Public Comment received after this time may not be guaranteed to be read aloud at this meeting.

McDonald's will be donating a portion of their sales to RMS and DHS band on Tuesday September 20th from 4pm - 8pm. Make plans to eat dinner at McDonalds next Tuesday! Email
rcarter@dps170.org
or
aalmquist@dps170.org
with any questions.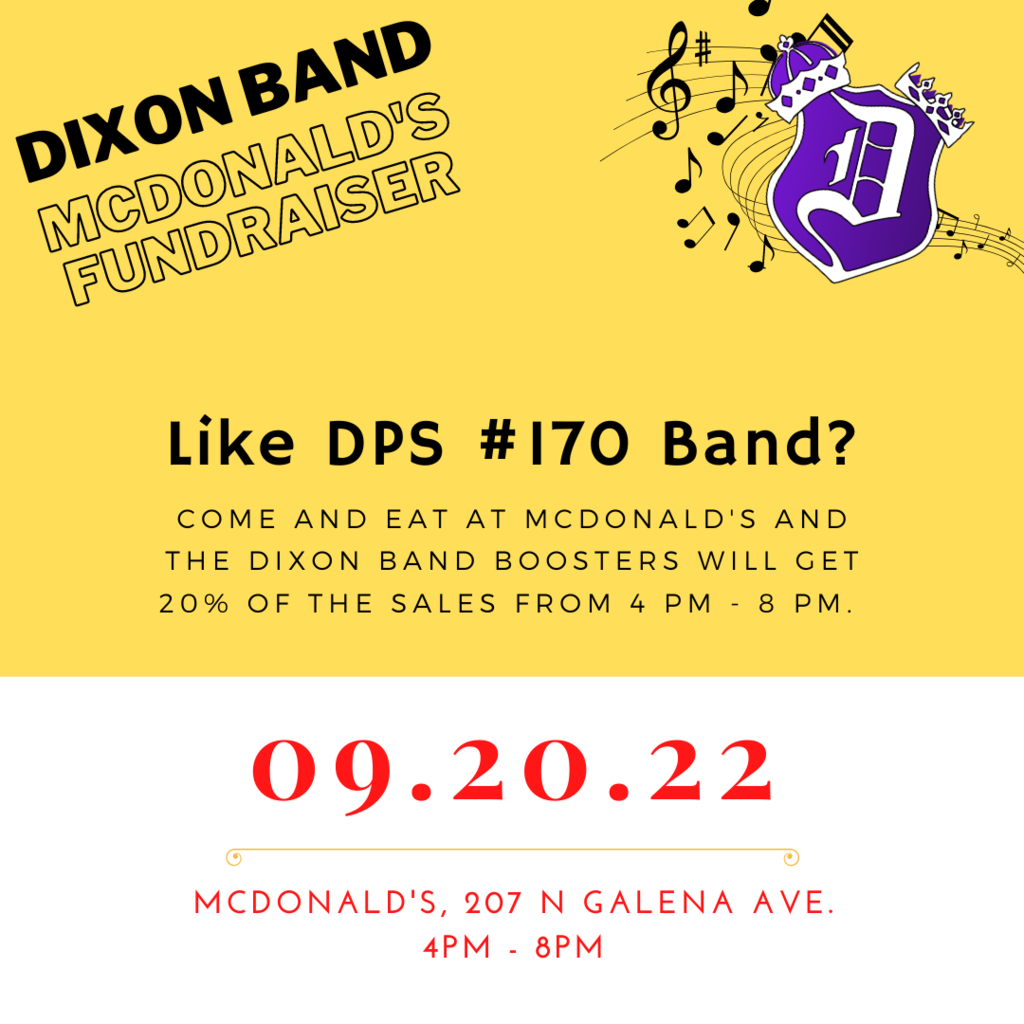 GAME DAY! Let's pack AC Bowers!! Bring the energy & noise!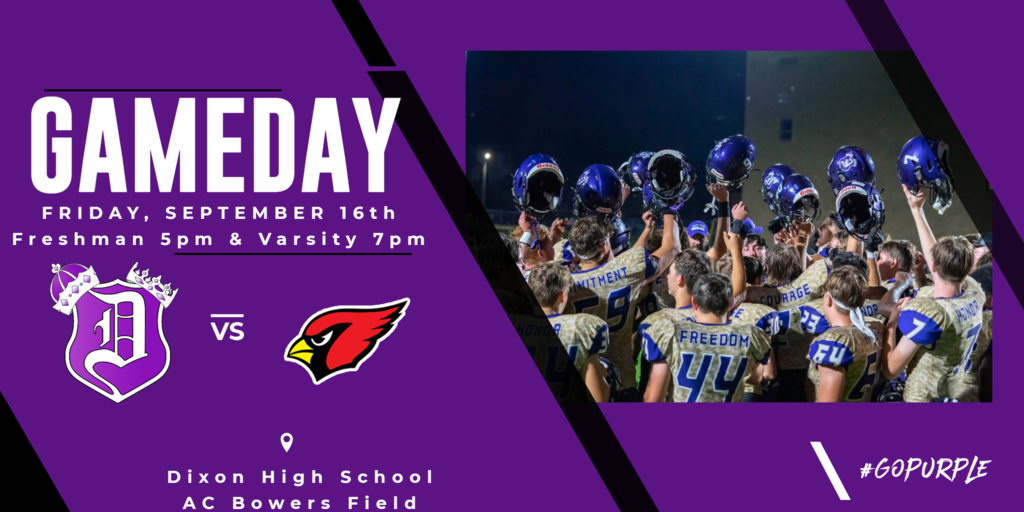 🚨PORK & PIGSKINS VOTING🚨 🥩🏈 The #IHSA & Illinois Pork Illinois Pork Producers Association (@ilpork) need your help crowning the state's top concession pork chop sandwich! 📅 Voting to determine the Savory 16 ends September 15! 🔗 VOTE 4 DIXON▶️ ihsa.org/PorkAndPigskins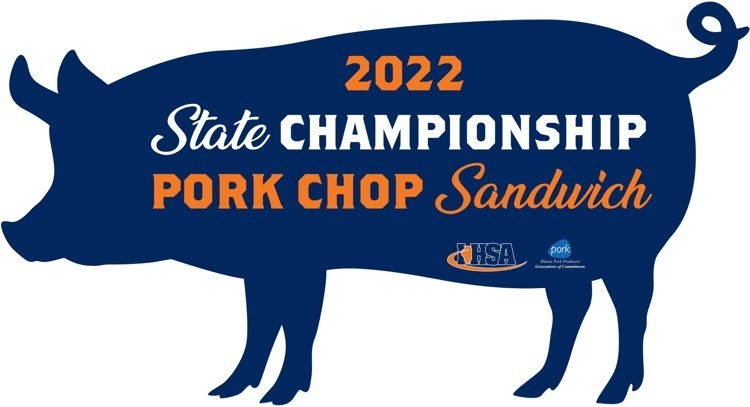 DPS #170 has been notified of a nationwide breach with Seesaw. We have currently disabled Seesaw until the breach is resolved. Please click on the link below for a letter from the Superintendent.
https://5il.co/1hxt1

September 14, 2022 Dear K-5 Parents and Guardians, DPS #170 was notified this morning of a breach with Seesaw, the communication and online learning tool utilized by kindergarten through fifth grade classes. Specifically, an inappropriate picture was sent from an outside source. We have learned that this breach is nationwide and not specific to Dixon Public Schools. At this time, we have disabled messaging and will not be utilizing Seesaw until we know there is a resolution to this breach. We recommend that parents not access Seesaw through the installed app until we know the issue is resolved. We are awaiting further information from Seesaw to determine our next steps. We will communicate this information with you as soon as we have it. Sincerely, Margo D. Empen James Manley Superintendent Director of Technology

Sharing information from our friends at the Whiteside Area Career Center.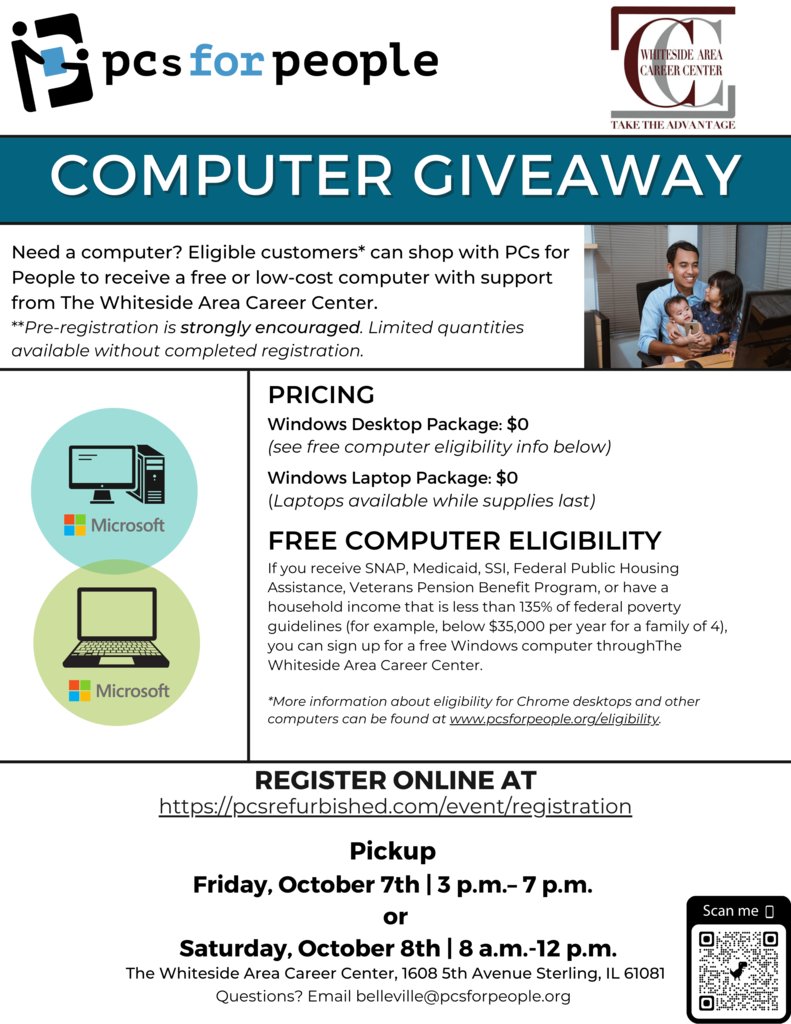 Student guests at Dixon Rotary today - Leah K. and Quentin S. #GoPurple #SuperStudents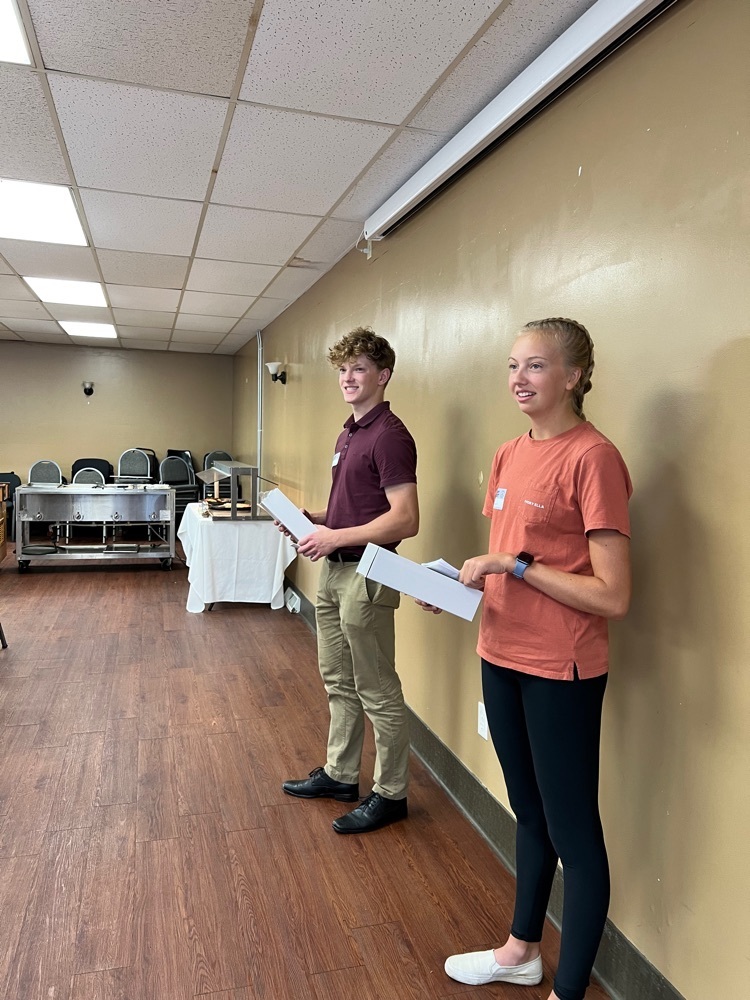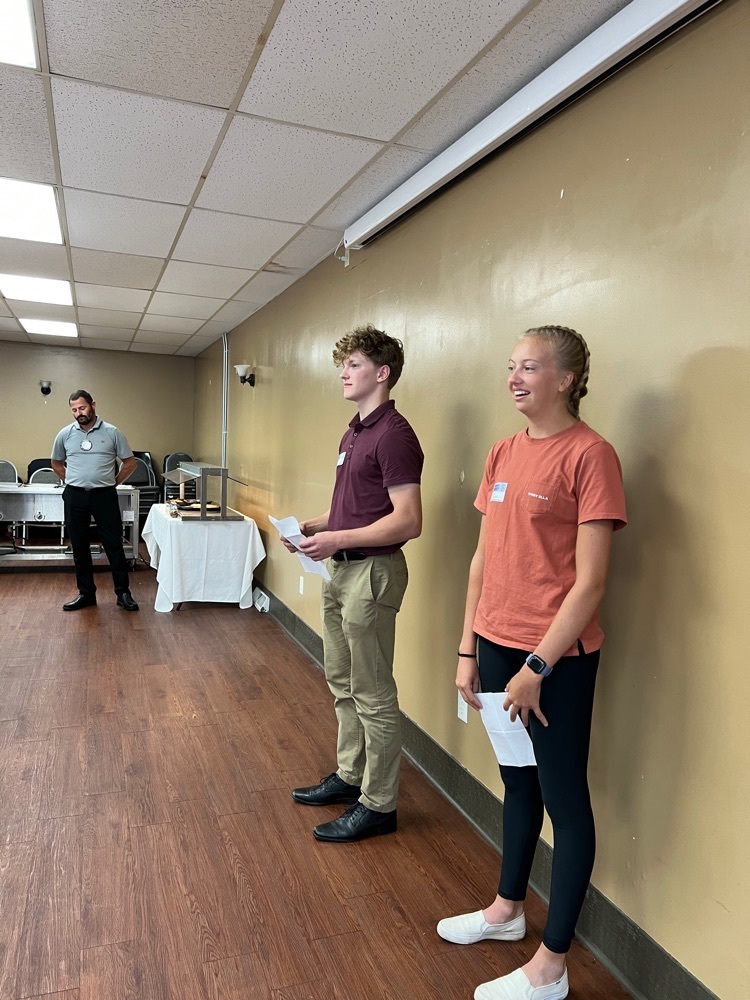 DHS Football - First Home Game Varsity ONLY at 7pm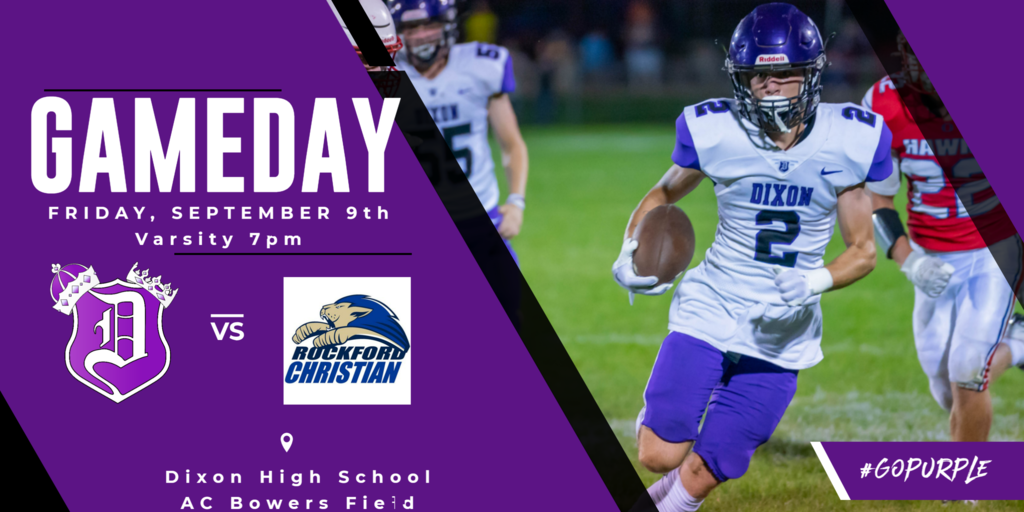 Congratulations to all our Young Authors! They celebrated their achievement on Monday night.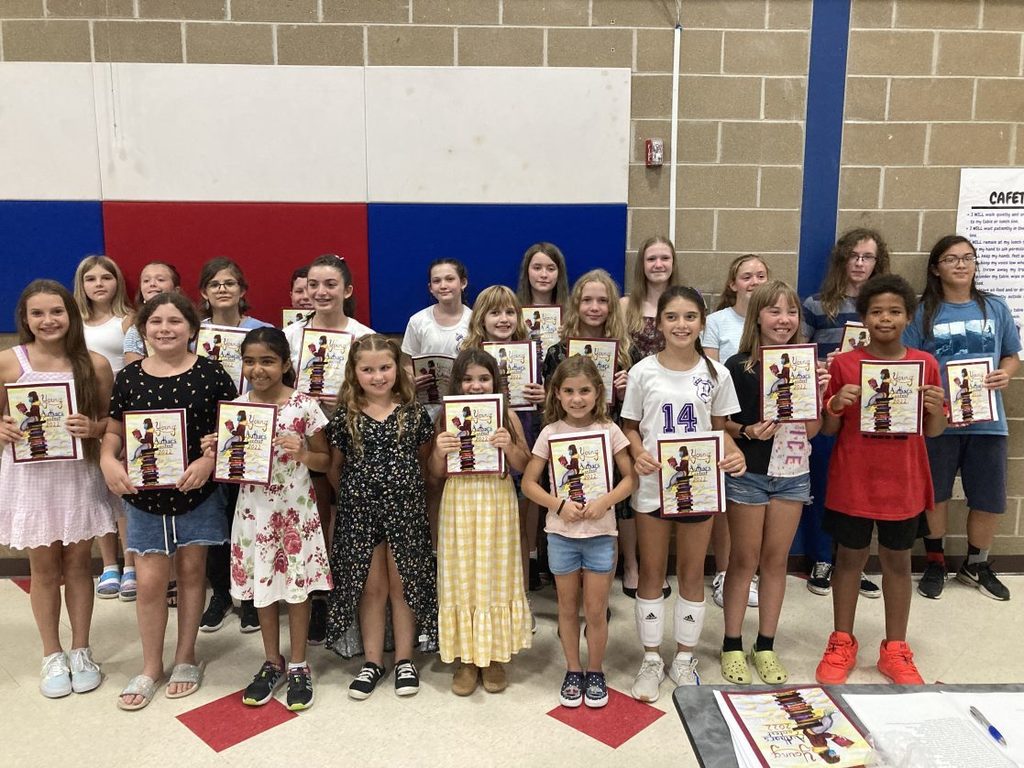 Dear Freshmen Parents - Tomorrow is the last day to get your student registered for the SVCC Impact Program, which allows students to earn up to three years of tuition and fees at SVCC regardless of their major. Click below to get your student signed up. To ensure your student has completed the registration process, please sign into your students account and verify you do not see "Continue Registration" in the top toolbar. Creating a username and password does not register students for the SVCC Impact Program. To learn more about the SVCC Impact Program, visit
www.svcc.edu/impact
. If you have any questions, please email
impact@svcc.edu
.
https://impact.svcc.edu/en/accounts/register/

Celebrating our 2022 Young Authors winners last night! We are so proud of you and your work! #GoPurple #YoungAuthors