Passing along some information from our friends at the IHSA. The 2021-22 school year marks the 50th anniversary of the signing of Title IX. Among its many impacts, this landmark legislation has provided opportunities for young women to experience the benefits of interscholastic participation. To celebrate this anniversary, the IHSA is sponsoring a $50 for 50 years Title IX gift on "Giving Tuesday", November 30, 2021. All proceeds from the 50 for 50 drive will be pledged to the IHSA Foundation, which annually provides scholarships to high school students selected to be a part of the All-State Academic Team. The IHSA All-State Academic Team is the IHSA's top academic honor. Team members must have a minimum 3.5 GPA, have participated in at least two IHSA sponsored sports/activities during each of the last two years, and demonstrate outstanding citizenship. Join in the progress of preserving our past and enhancing the future for students in Illinois. Please join the IHSA in recognizing 50 years of Title IX on Tuesday, November 30th!
https://www.ihsastore.com/collections/frontpage/products/50-for-50
https://www.ihsa.org/IHSA-State/IHSA-State-Articles/ArtMID/2804/ArticleID/1862/preview/true

Parents/Guardians: Click on the links below for this week's COVID data. This data reflects those out due to being positive or quarantined. We hope everyone had a great Thanksgiving. School resumes tomorrow!
https://5il.co/12cgu
https://5il.co/12cgw

Laynie B. and Jenna C. being introduced at today's Dixon Rotary Club meeting. #GoPurple #SuperStudents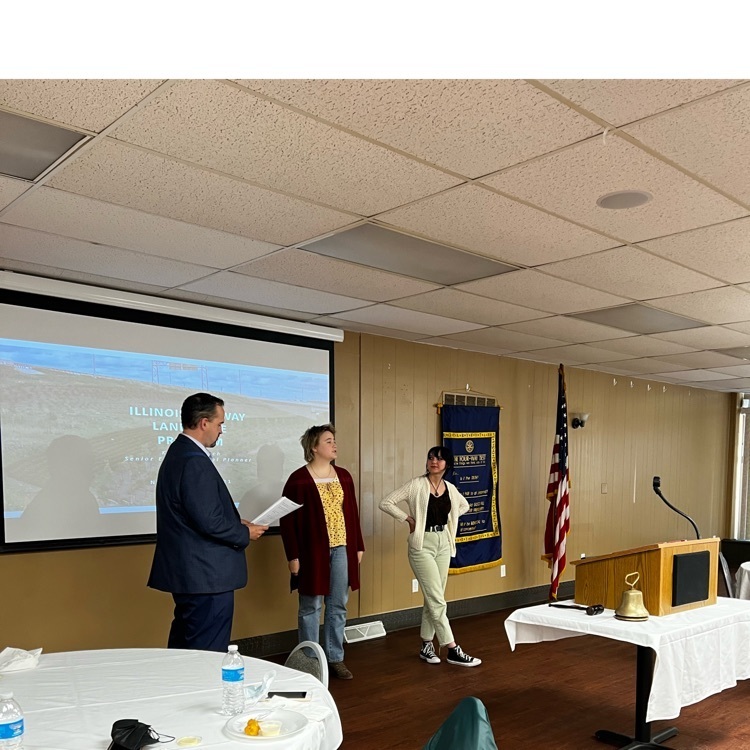 Congratulations to our Preschool for All program for being voted the #1 Preschool program in 2021 Best of Sauk Valley!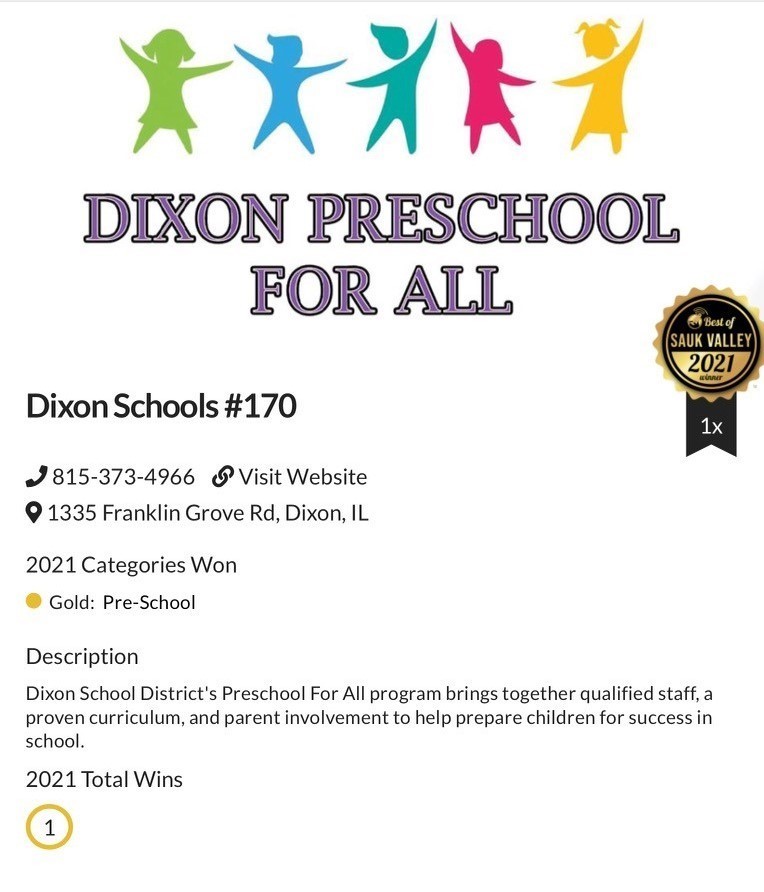 Check out the babysitting service DHS Key Club is offering on Shop Small Saturday!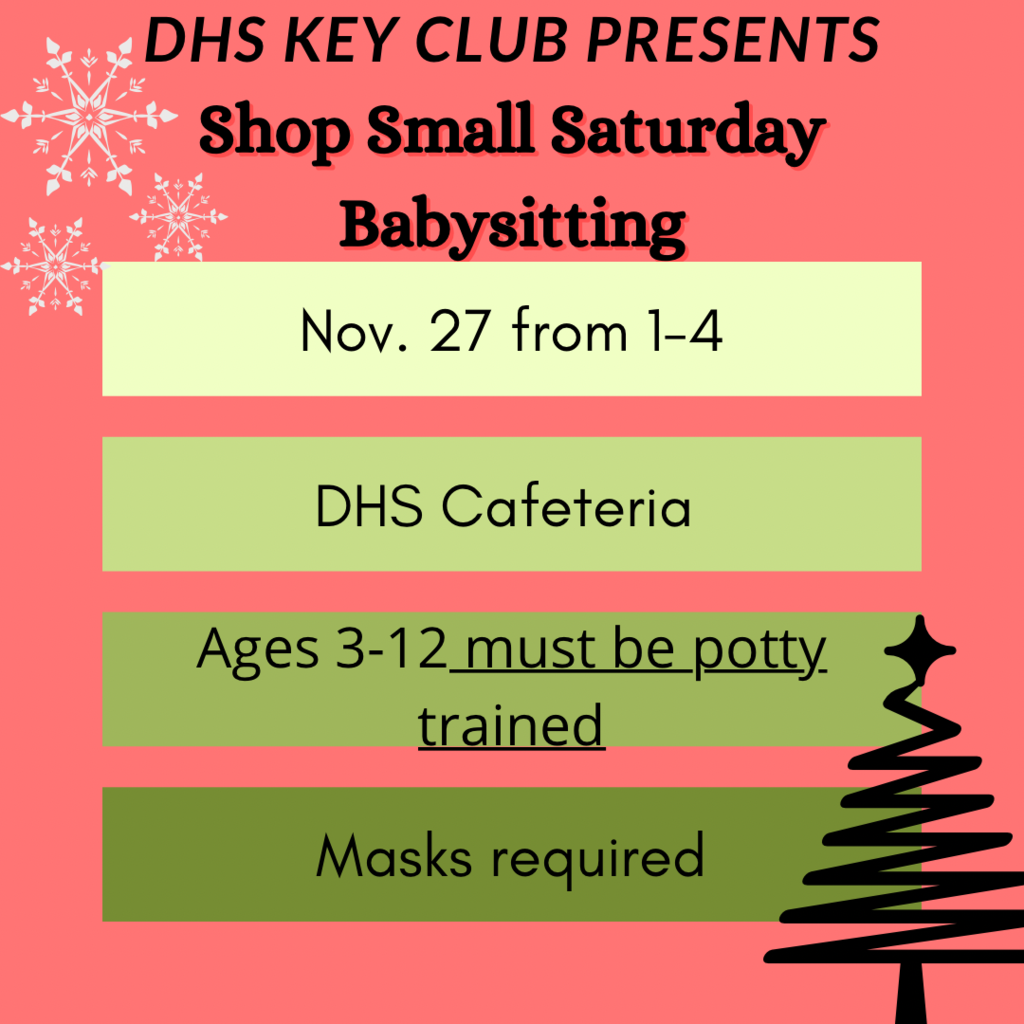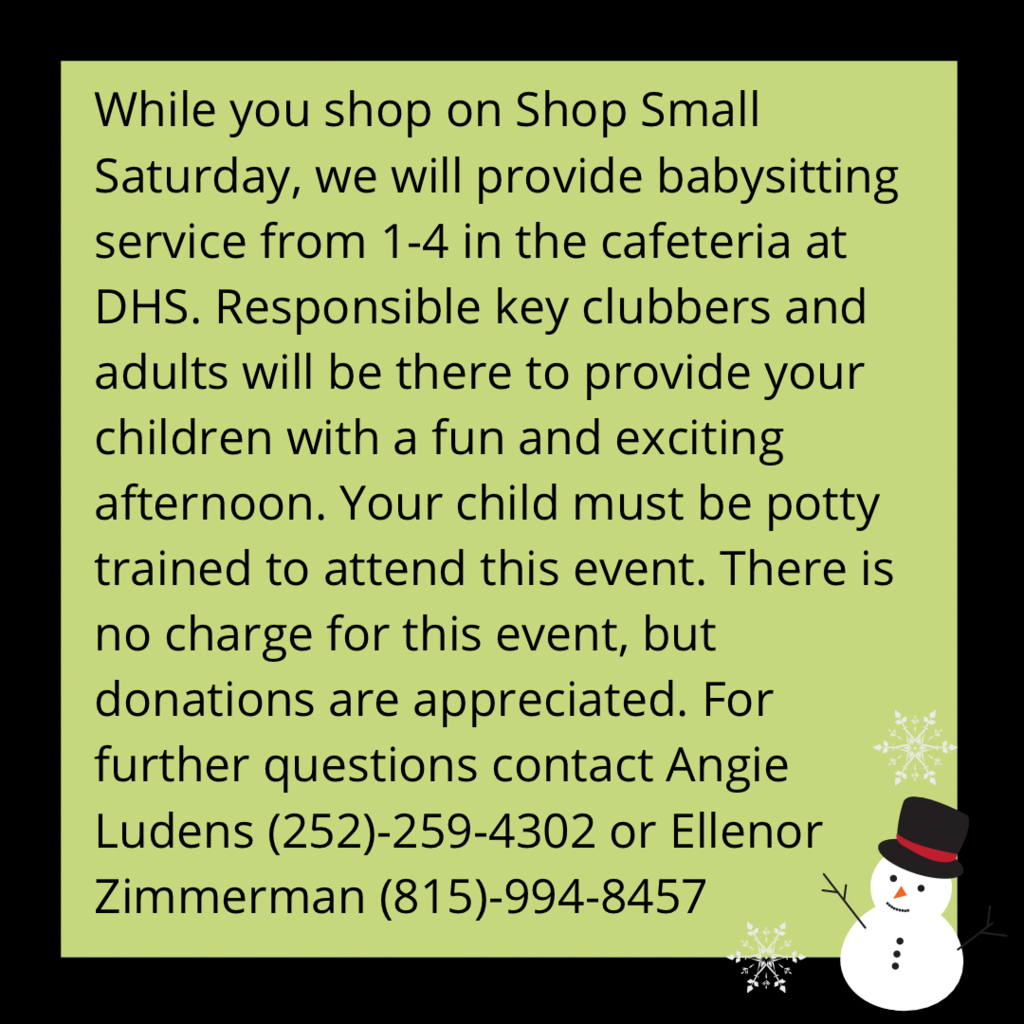 November 30th, We're having a bake sale at Dixon High School. #gopurple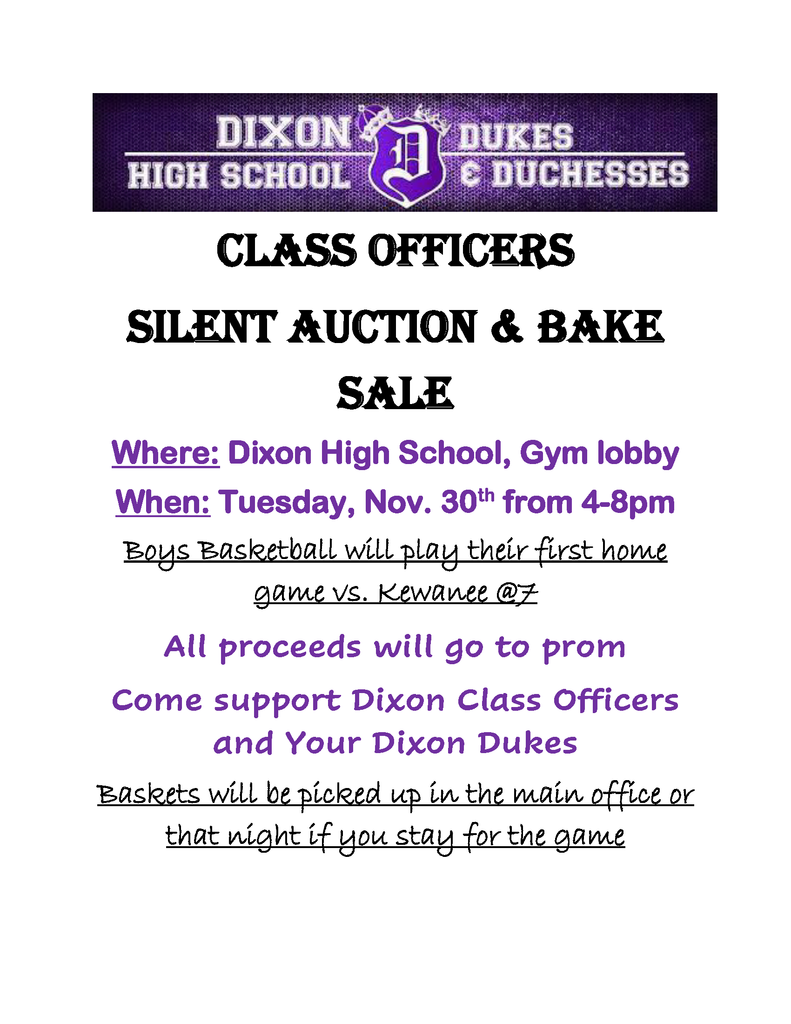 The November Board of Education Meeting will be streamed on Youtube at 6pm on 11-17-21 and will be available via this link.
https://youtu.be/X0javJ1H8kA

Some students at Washington were able to try on uniforms while learning about Veterans!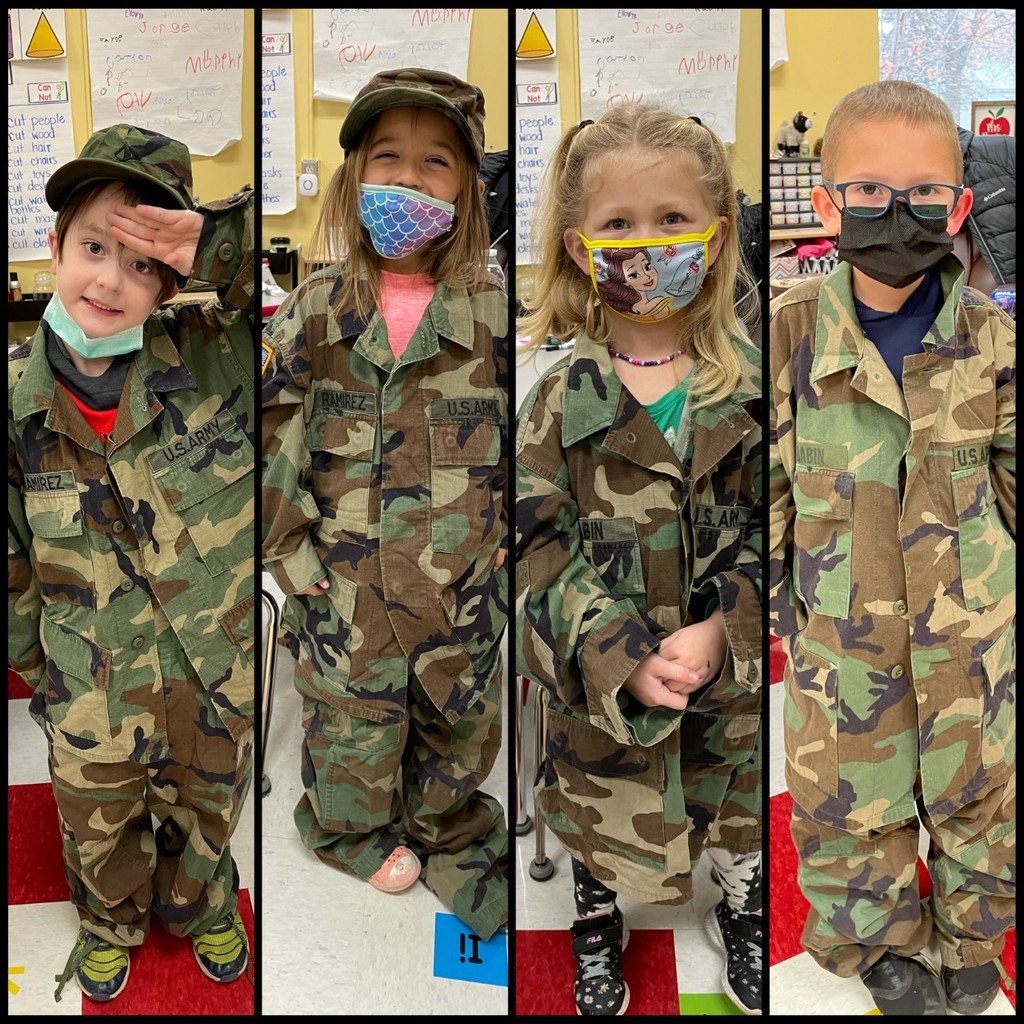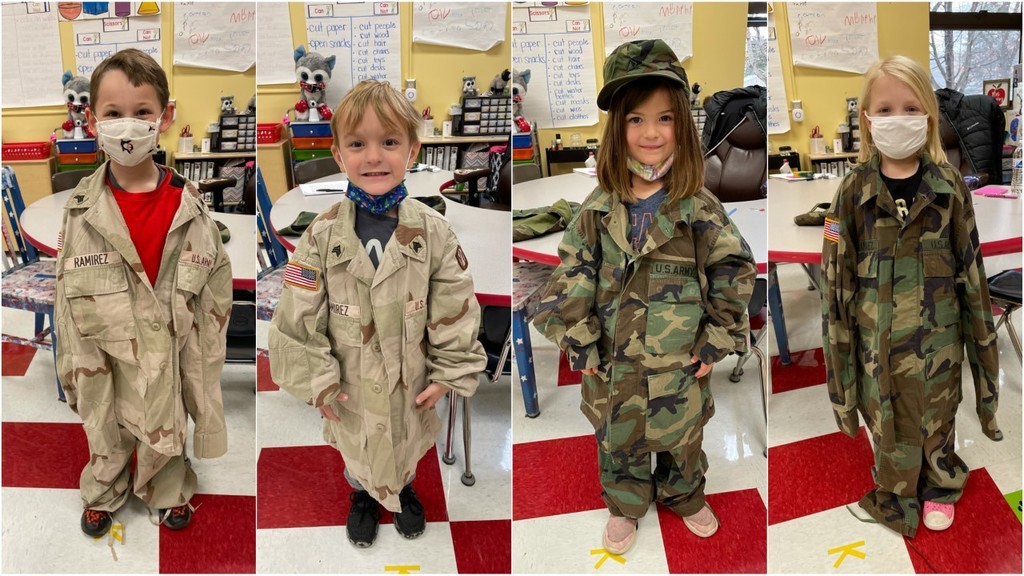 Dixon Public Schools is having their Regular Board Meeting on Wed., Nov. 17, 2021 at 6:00 p.m. The meeting will be held in the Board Room at the District Office, 1335 Franklin Grove Road. The District is returning to an in-person meeting format. The meeting will be recorded and will posted on the District's YouTube channel and website. Masks are required. Social Distancing will be observed. Once all seats are filled no other participants will be allowed. Those wishing to submit public comment need to email them to the Board President, Linda Wegner and to the Superintendent, Margo Empen, by Noon on Wednesday, November 17, 2021. Public Comment received after this time may not be guaranteed to be read aloud at this meeting.
Please click on link for updates to Transportation starting today due to a driver shortage.
https://5il.co/11vhz
Earlier this year, the DPS Foundation was able to provide classroom grants for teachers to purchase supplies. Madison students are already benefiting and using whiteboards purchased with this year's grant money.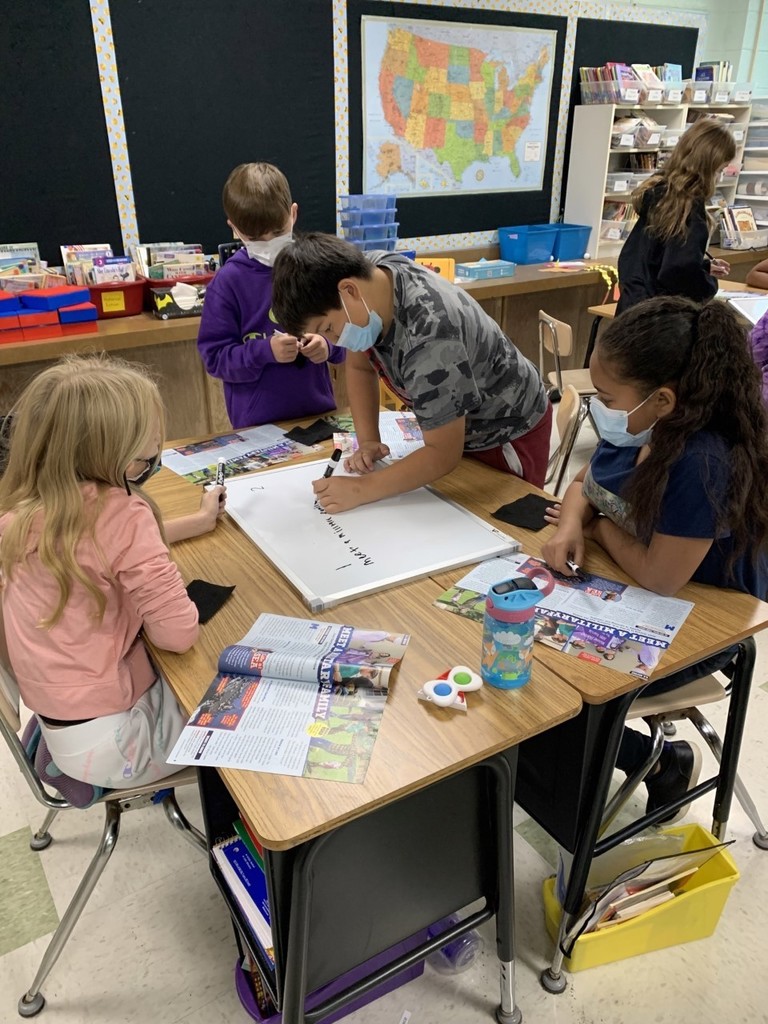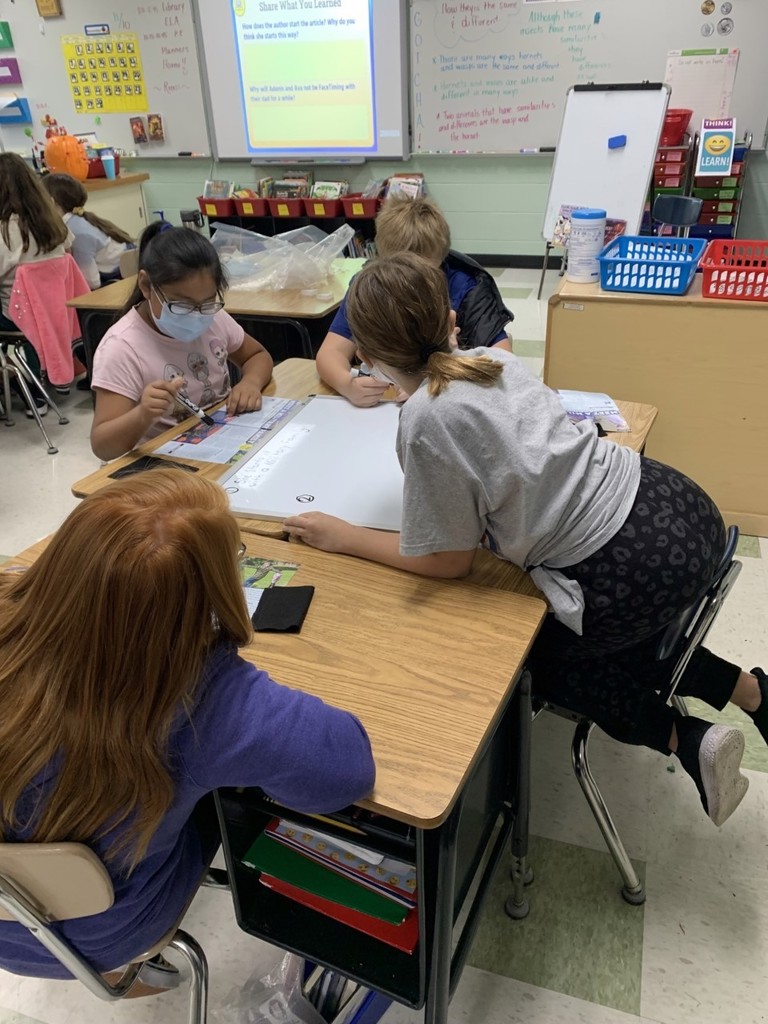 DRAWDOWN DAY!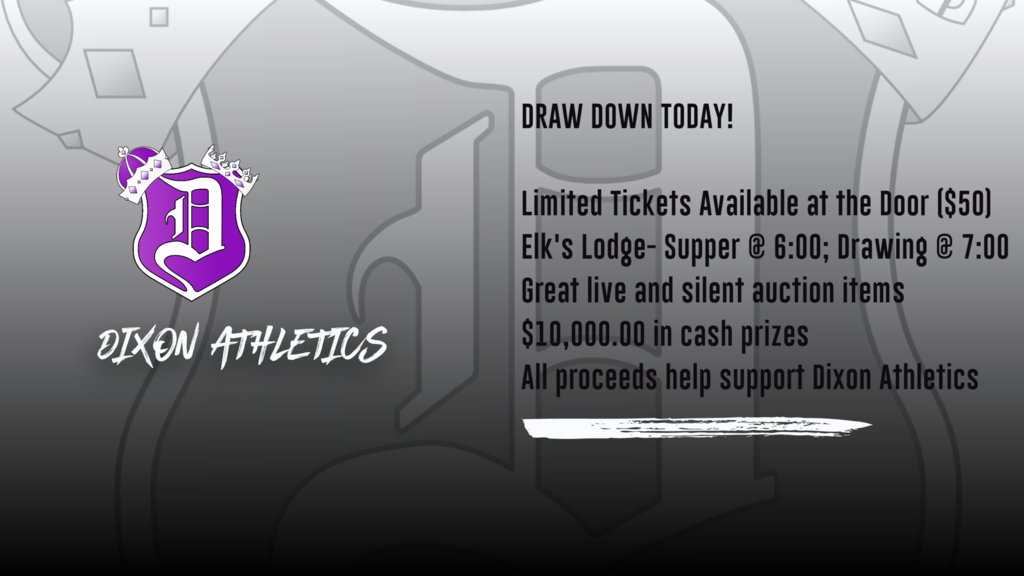 Meet the Dukes & Duchesses is this Friday, November 12th at 5:30 pm (not 6:00).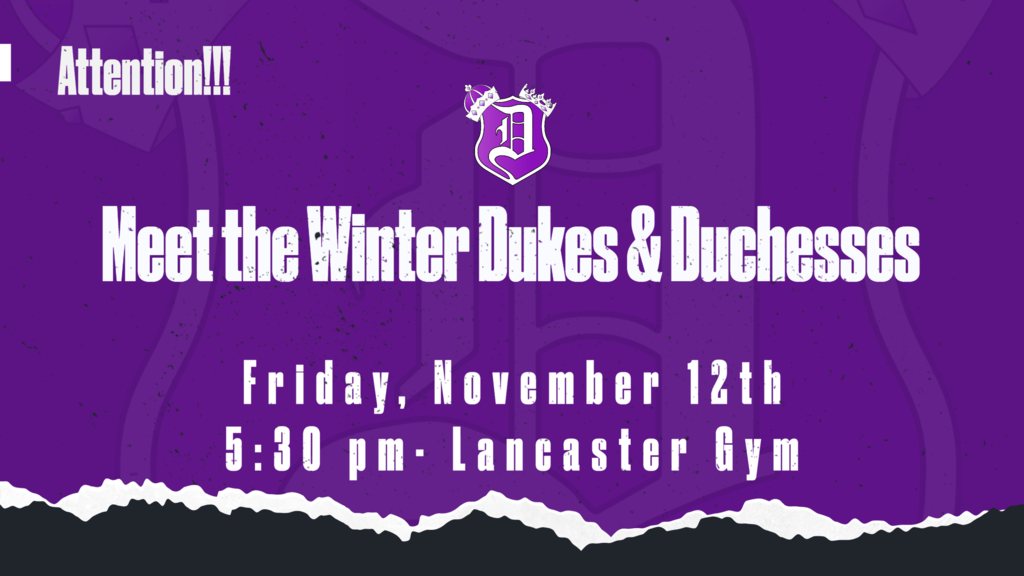 Washington School Parents: We were just notified by the City of Dixon that road work is being done today on Morgan Street. Dixon Police Department will reroute traffic beginning at Jefferson and Morgan Streets to ensure buses can follow their afternoon schedules. After school today, please avoid this area if at all possible. Please park off site and walk to Washington School to pick up your student.
This is a reminder that Wednesday, November 10 is a half day of school. Students will be dismissed at 11:00 a.m. Thursday, November 11 is Veterans Day and school will not be in session. Thank you to all our veterans for their service.