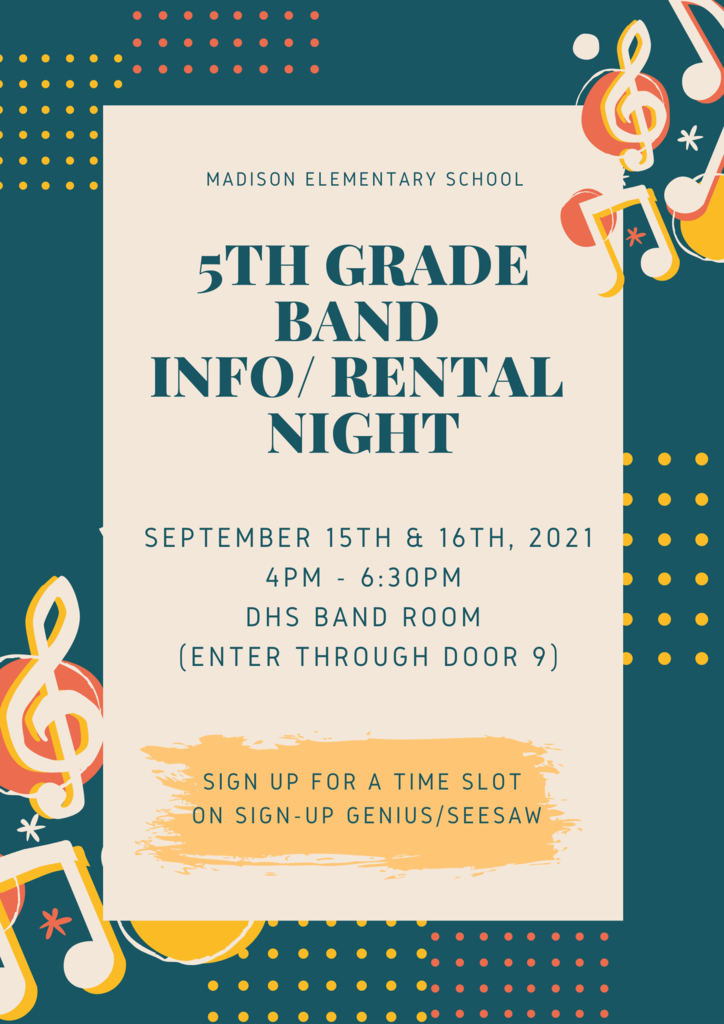 Today we celebrated our beloved, kind hearted, hard-working custodian, Dale Hoover! After 31 years in our district, he swept the floor one last time before heading into retirement! He will definitely be missed in the hallways at Washington but we wish him a WONDERFUL retirement!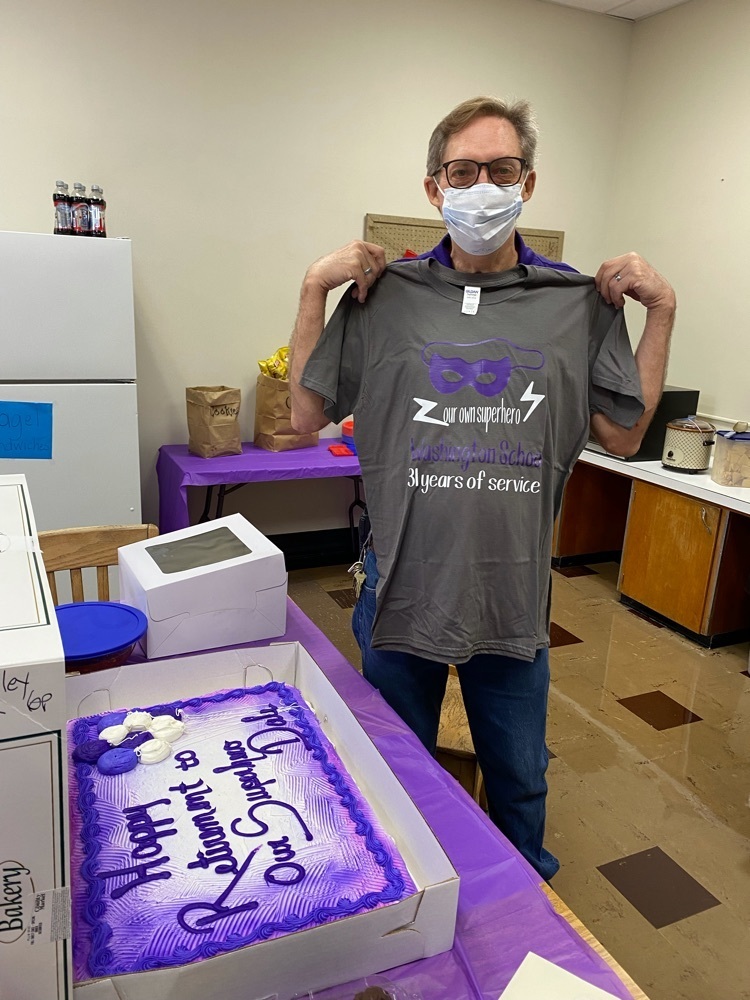 The DHS Band is selling music and non music related apparel to raise money for a new classroom sound system. Browse the online store below for details! Reach out to
rcarter@dps170.org
with any questions.
https://fancloth.shop/EW8NV

Come out this Friday for Dukes Football and to honor our veterans, active military, and first responders!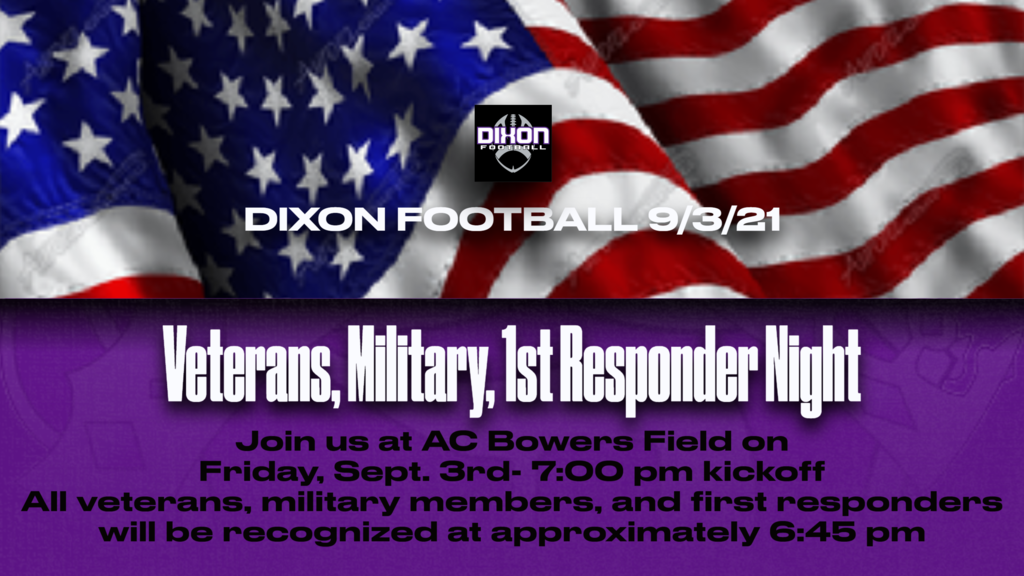 Due to construction on Galena Ave., Palmyra Ave. and around Reagan/Madison School, bus routes have been extremely long. Delays as long as 15-20 minutes getting over the Galena Ave. bridge have been recorded and there are three identified routes that must go over the bridge twice each evening. In order for the shuttle system to operate correctly, all of the buses must wait for all of the other buses to arrive at the shuttle location before leaving thus each delay potentially delays multiple routes. We realize this is an inconvenience to the families and challenging for the students especially when the temperatures remain warm. While we are working diligently with the bus company on multiple issues, unfortunately, until these construction projects are completed, we do not anticipate consistent improvements in the route times. We appreciate your patience.


Come support Dukes Football in their home opener!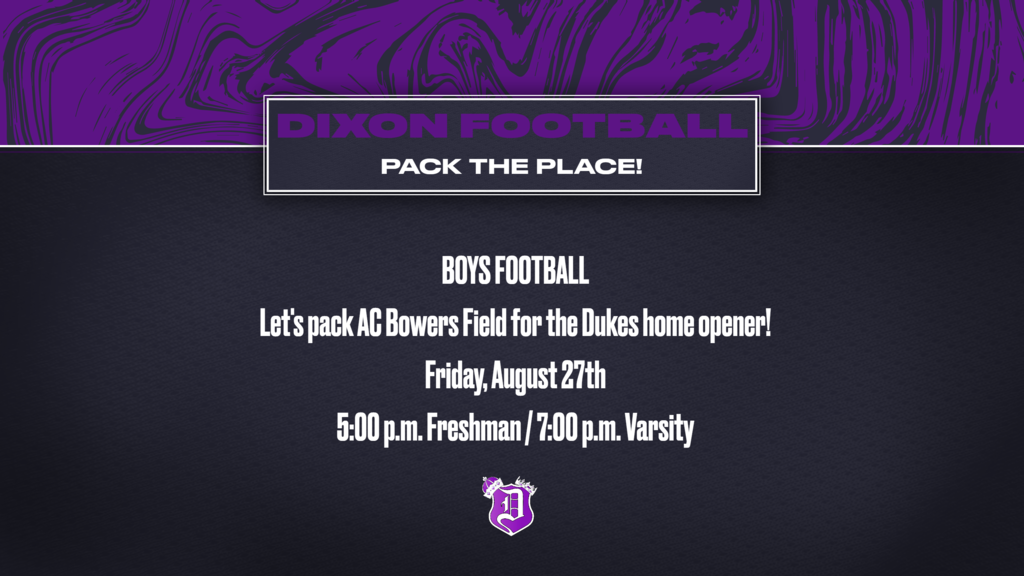 As you may know, Illinois Governor, J. B. Pritzker held a COVID-19 press conference today where he issued new rules regarding indoor masking, educational employee vaccination and testing requirements. The indoor masking order, statewide, begins Monday, August 30, and the requirement for educational employees to begin their COVID-19 vaccine regimen is September 5. All educational employees must get a COVID-19 vaccination or submit to testing weekly (or more frequently if ordered by the local health department). We will communicate internally with our staff on the specifics of how we will verify staff vaccination status, and coordinate weekly testing as appropriate. Our consistent and continuous aim is safety, learning, and communication. We're proud to be open, full day and full time and fully in person. Thank you for your support and understanding, and thank you for allowing us to lead and serve the educational needs for each child, every day!

Come support Duchesses Volleyball in their home opener!
For students living in Chateau Estates, starting tomorrow K-5th grade students will ride Bus#10 and 6th-12th students will ride Bus#11. This is being done to alleviate overcrowding on the buses.
Please visit our Facebook page to watch DPS #170 Foundation Member, Tom Wadsworth with Superintendent Margo Empen discuss two exciting announcements on behalf of the Foundation Board.
https://fb.watch/7B7DvZJdgD/

Come support Dixon Dukes Soccer in their home opener!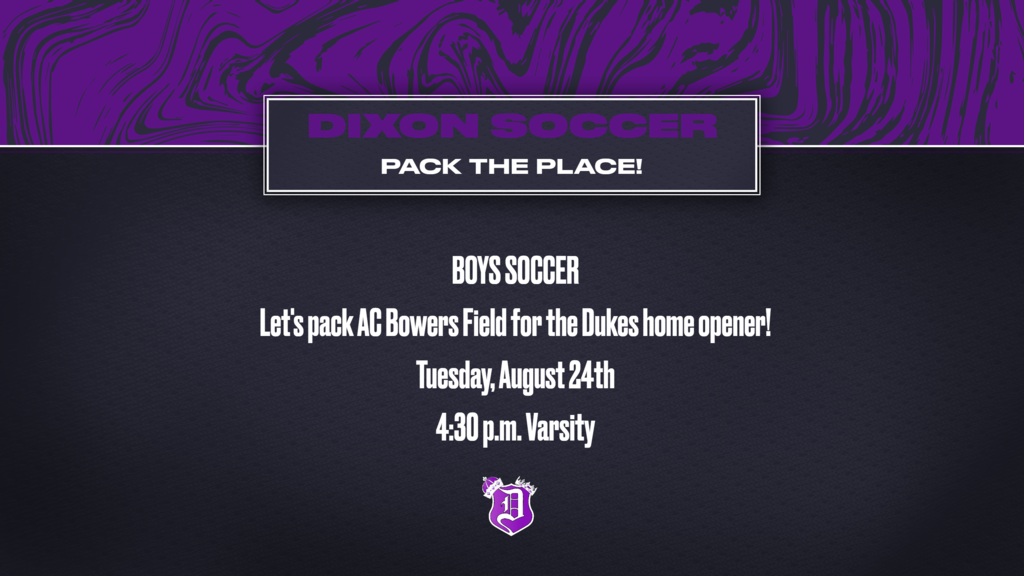 DPS Families – Just a reminder the school lunch program will allow free breakfast & lunch to all families for the 2021-22 school year. Beginning September 7th both RMS & DHS will begin a la carte items at their snack bars. These a la carte items are not part of the free school program and will require money be loaded on their lunch account. Also, this program does not include the waiver of school fees. If you need assistance with the school fees you will need to complete the lunch/fee waiver application on our website and turn it into your school or the district office. Thank you.
Sharing information from our friends at The Dixon Historic Theatre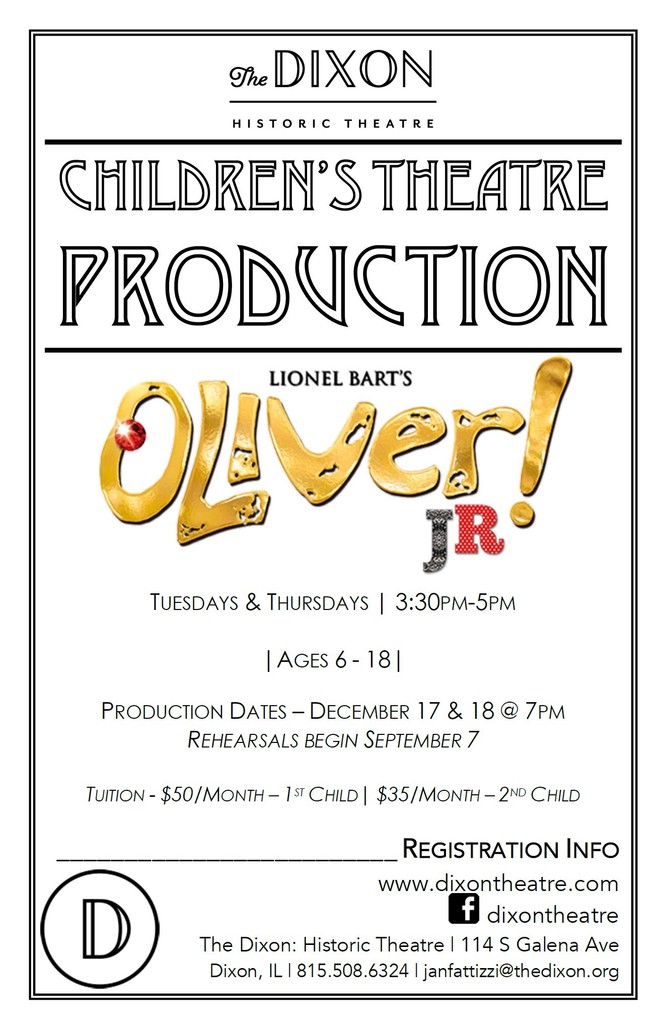 Madison School Parents - It was brought to our attention that the code for Lifetouch pictures to order online is incorrect. Please use this code EVTX27SP7 to order your pictures online. If you have already ordered with the wrong code. Please delete that order & start again.

Preschool for All DPS 170 has been nominated for the best preschool program in the Sauk Valley area. Vote under the Education/Pre-School every day until 9/1.
http://www.bestofsaukvalley.com/vote