Outstanding DHS Choral Concert! Great job Mrs. R and our incredible students! #GoPurple #Bravo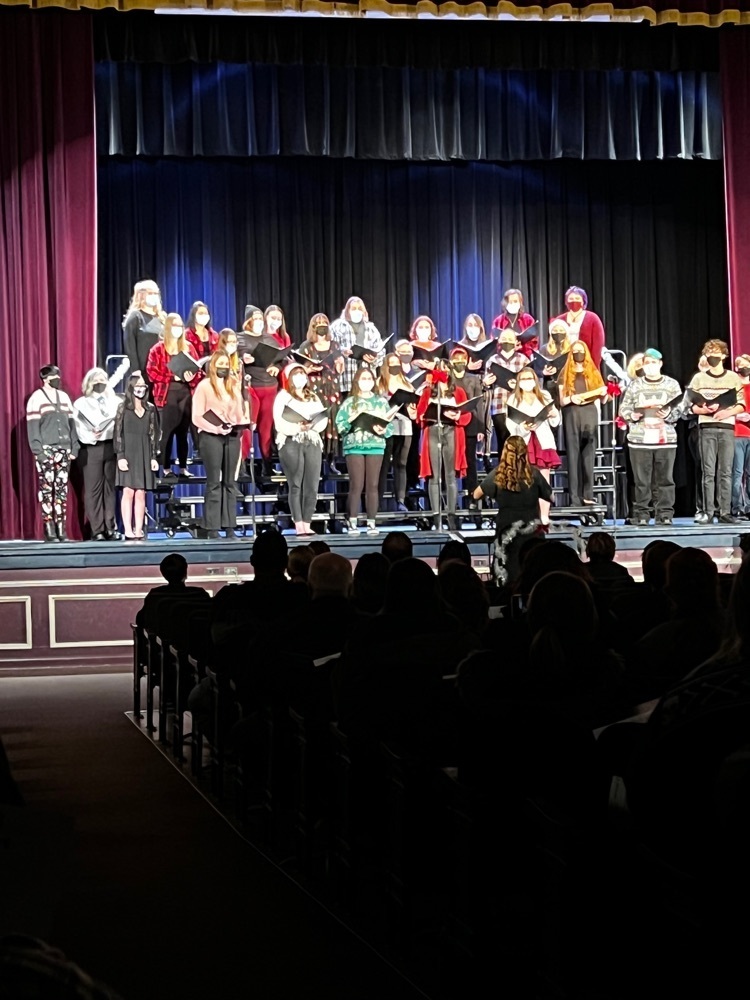 Getting in the holiday spirit with the DHS choral concert. #GoPurple #TalentedStudents&Teachers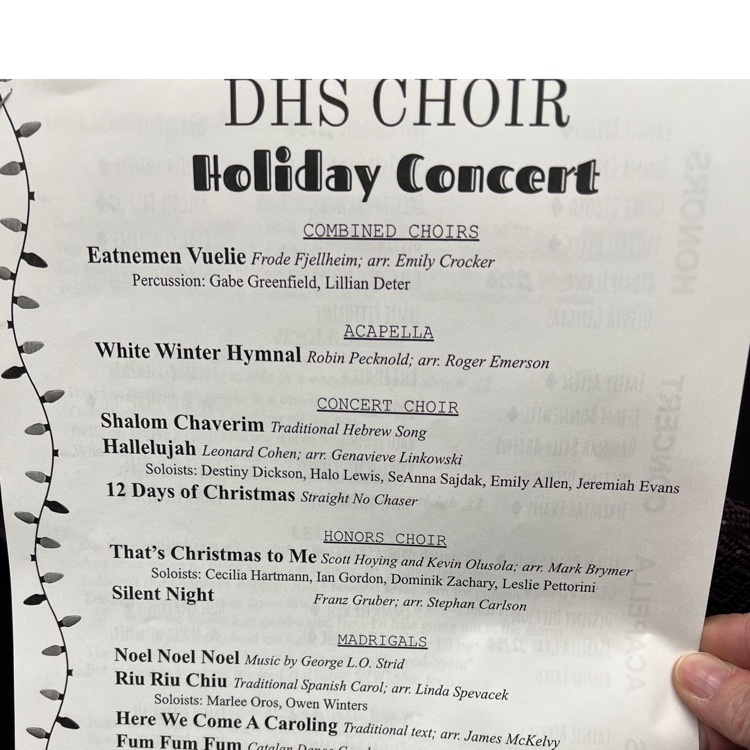 Dixon Public Schools is having their Regular Board Meeting and Truth in Taxation Hearing on Wed., Dec. 15, 2021 at 6:00 p.m. The meeting will be held in the Board Room at the District Office, 1335 Franklin Grove Road. The District is returning to an in-person meeting format. The meeting will be recorded and will posted on the District's YouTube channel and website. Masks are required. Social Distancing will be observed. Once all seats are filled no other participants will be allowed. Those wishing to submit public comment need to email them to the Board President, Linda Wegner and to the Superintendent, Margo Empen, by Noon on Wednesday, December 15, 2021. Public Comment received after this time may not be guaranteed to be read aloud at this meeting.

We are experiencing trouble calling and receiving calls from local phones around the city of Dixon today. The school system phone service and local cell services appear to be functioning normally, it's just traditional phone lines in the area that appear to be experiencing an outage. If you have trouble calling our schools, try using a cell phone if you have one available, and your call should go through.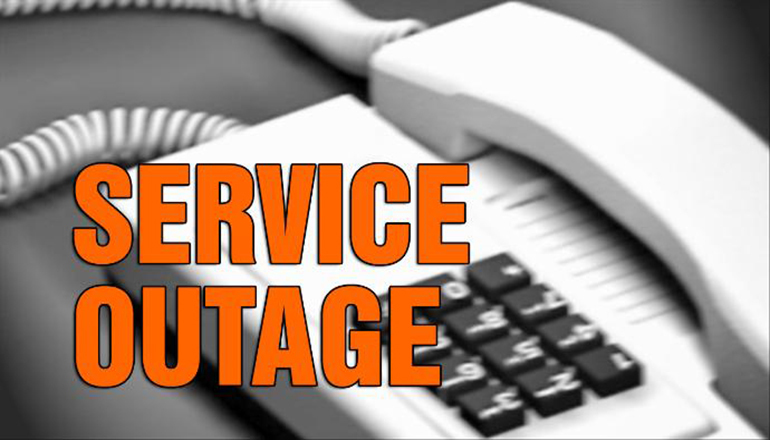 We are hiring! #gopurple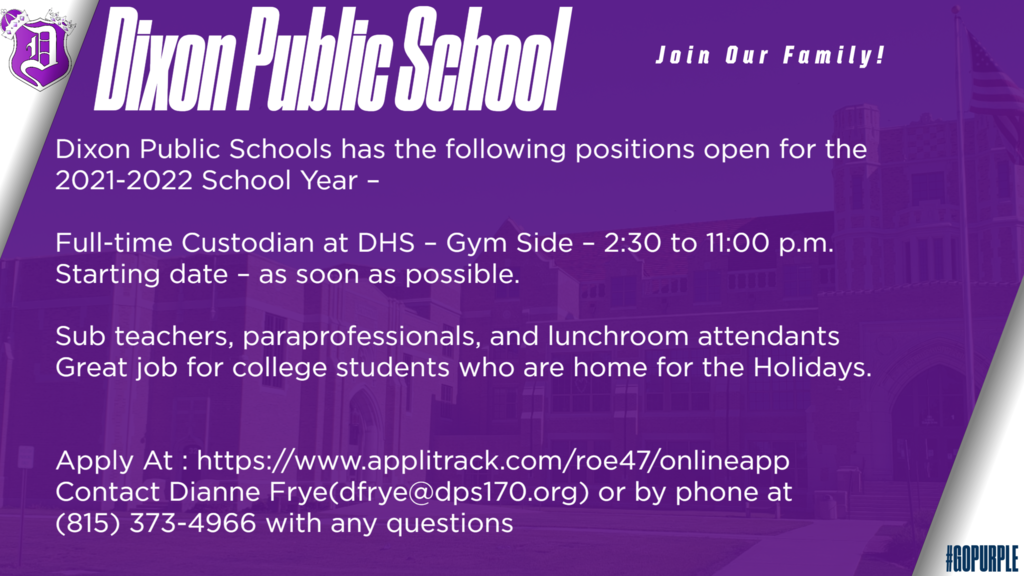 Parents/Guardians: Click on the links below for this week's COVID data. This data reflects those out due to being positive or quarantined. Please contact your building nurse if you have questions or concerns.
https://5il.co/131xn
https://5il.co/131xo


Dear Families and Staff: This letter is to inform you that 2 individuals at Jefferson Elementary School have tested positive for COVID-19. We are coordinating our efforts with the Lee County Health Department to promptly identify and monitor individuals who have had recent contact with the COVID-19 positive individual(s) to prevent further spread within our school and community. The health and safety of Jefferson Elementary School students and staff are our highest priority, and we recognize the uncertainty and concern regarding the evolving coronavirus (COVID-19) pandemic. We are following guidance from the Centers for Disease Control and Prevention (CDC) as well as the state and local health departments for best practices and procedures to protect everyone's health. To prevent further spread of the disease, Dixon Public Schools are taking the following steps: • Staff members or students who are close contacts to the positive case will not be attending work or school until they are released to do so by Lee County Health Department. If your child was exposed to COVID-19, you will be contacted and given instructions by Lee County Health Department. • Ongoing monitoring of students and staff for signs and symptoms of illness and evaluation of illness reports to promptly identify possible outbreaks. • Conducting a deep clean and disinfection of all areas daily and additional attention to the areas impacted by potential exposure to the COVID-19 virus. • Continuing our strict adherence to social distancing and hand washing practices during the school day. We will continue to enforce safe practices to prevent, promptly identify, and respond to potential COVID cases, as follows: • Students and staff who are ill with COVID-like symptoms will promptly be placed in a separate supervised area away from others until they can be sent home. • Students are required to wear face coverings at all times, as previously directed and per school policy. • Staff are required to wear face coverings at all times while in contact with children and other staff in the facility. • We are continuously sanitizing high-touch surfaces including door handles, stair rails, sink faucets, etc. • We are teaching students the importance of face coverings, social distancing, and proper handwashing: o Students are discouraged from sharing personal items, e.g., water bottles. o Students are learning new ways to greet each other without touching. o Students are reminded to avoid touching their eyes, nose and mouth, and to cover coughs and sneezes. o Students will be taught to wash their hands frequently and properly, following CDC guidelines on handwashing. • As we receive more information from the Department of Public Health and other entities, we will implement additional recommendations and guidelines. As always, everyone should monitor their health and stay at home if they develop symptoms . Sick persons should contact their health care provider to determine if testing is needed. Anyone who develops severe symptoms should seek medical care immediately. If your child has had close contact with a known case of COVID-19, keep the child at home and notify your primary healthcare provider, Jefferson Elementary School, and your local health department. We are committed to providing your child and our staff with a safe and healthy environment. Thank you for your understanding and ongoing cooperation with our COVID prevention policies and procedures as we work to help protect your children, your families, and our staff and their families. For any questions or concerns, please contact Jefferson Elementary School at (815) 934-9661 or Sherry Hafer, District Nurse, at (815) 453-4966. Sincerely, Margo Empen Superintendent
Come to the Madison Elementary and Reagan Middle School band and choir concert tonight at 7 pm in the James A. Wiltz Auditorium at Dixon High School. Call time for band/choir students is 6pm. Come join us for a great night of music! Enter through door #2 or #8.

Thank you Alivia R. and Katie S. for being student representatives at Rotary today. #GoPurple #SuperStudents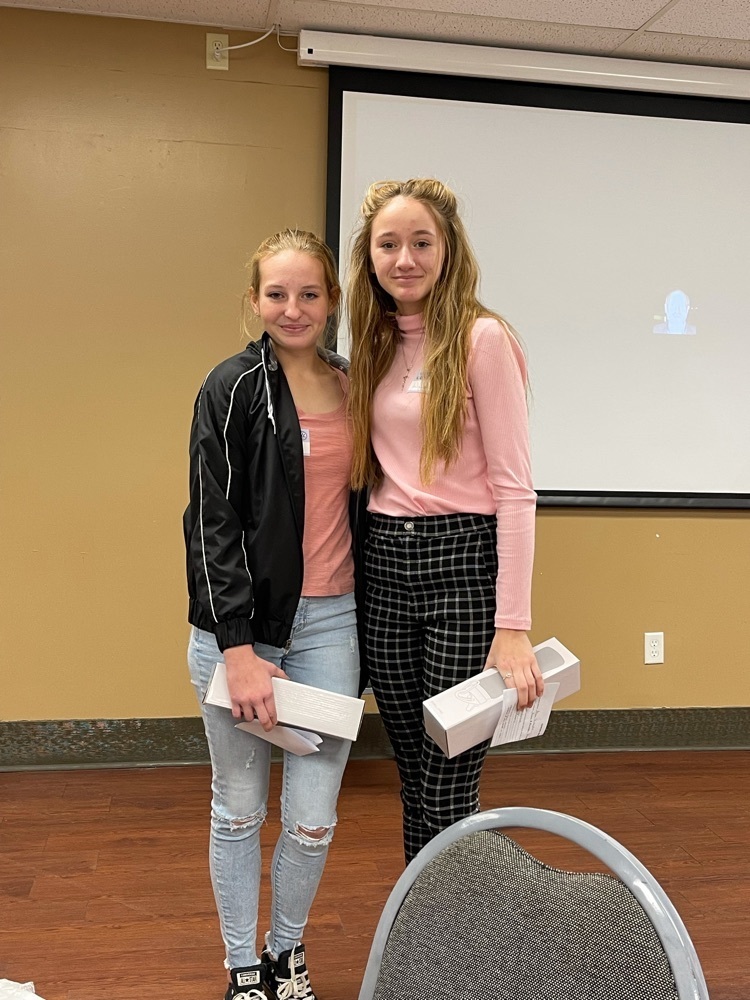 Parents/Guardians: Click on the links below for this week's COVID data. This data reflects those out due to being positive or quarantined. We did see an increase in our numbers this week.
https://5il.co/12prc
https://5il.co/12prd
Due to limited bus driver availability, please see the attached document for changes in bus routes. Thank you for your patience.
https://5il.co/12on8

DHS students & staff had a money drive to help those in need this holiday season. We are happy to have donated $700 to the Dixon Community Food Pantry!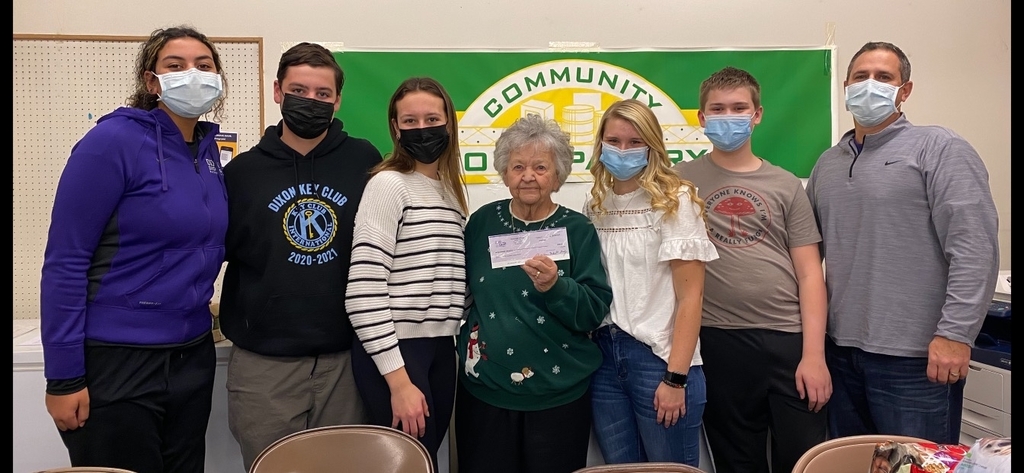 Come support DHS Key Club at Culvers!

Please remember to allow plenty of time tomorrow if you signed up for the IDPH/LCHD vaccine clinic. Wait times may be lengthy, so bring something to read and a snack if needed. The vaccine clinic is from 3 p.m. to 7 p.m. in the DHS cafeteria. #GoPurple

Congratulations Coach Ravlin & Duchesses Basketball!

Passing along some information from our friends at the IHSA. The 2021-22 school year marks the 50th anniversary of the signing of Title IX. Among its many impacts, this landmark legislation has provided opportunities for young women to experience the benefits of interscholastic participation. To celebrate this anniversary, the IHSA is sponsoring a $50 for 50 years Title IX gift on "Giving Tuesday", November 30, 2021. All proceeds from the 50 for 50 drive will be pledged to the IHSA Foundation, which annually provides scholarships to high school students selected to be a part of the All-State Academic Team. The IHSA All-State Academic Team is the IHSA's top academic honor. Team members must have a minimum 3.5 GPA, have participated in at least two IHSA sponsored sports/activities during each of the last two years, and demonstrate outstanding citizenship. Join in the progress of preserving our past and enhancing the future for students in Illinois. Please join the IHSA in recognizing 50 years of Title IX on Tuesday, November 30th!
https://www.ihsastore.com/collections/frontpage/products/50-for-50
https://www.ihsa.org/IHSA-State/IHSA-State-Articles/ArtMID/2804/ArticleID/1862/preview/true

Parents/Guardians: Click on the links below for this week's COVID data. This data reflects those out due to being positive or quarantined. We hope everyone had a great Thanksgiving. School resumes tomorrow!
https://5il.co/12cgu
https://5il.co/12cgw

Laynie B. and Jenna C. being introduced at today's Dixon Rotary Club meeting. #GoPurple #SuperStudents