Dixon Administrators and Resource Officers attended a School Safety and Crisis training provided by the Illinois Fire Service Institute. Thank you to our Dixon Fire Department for organizing this training!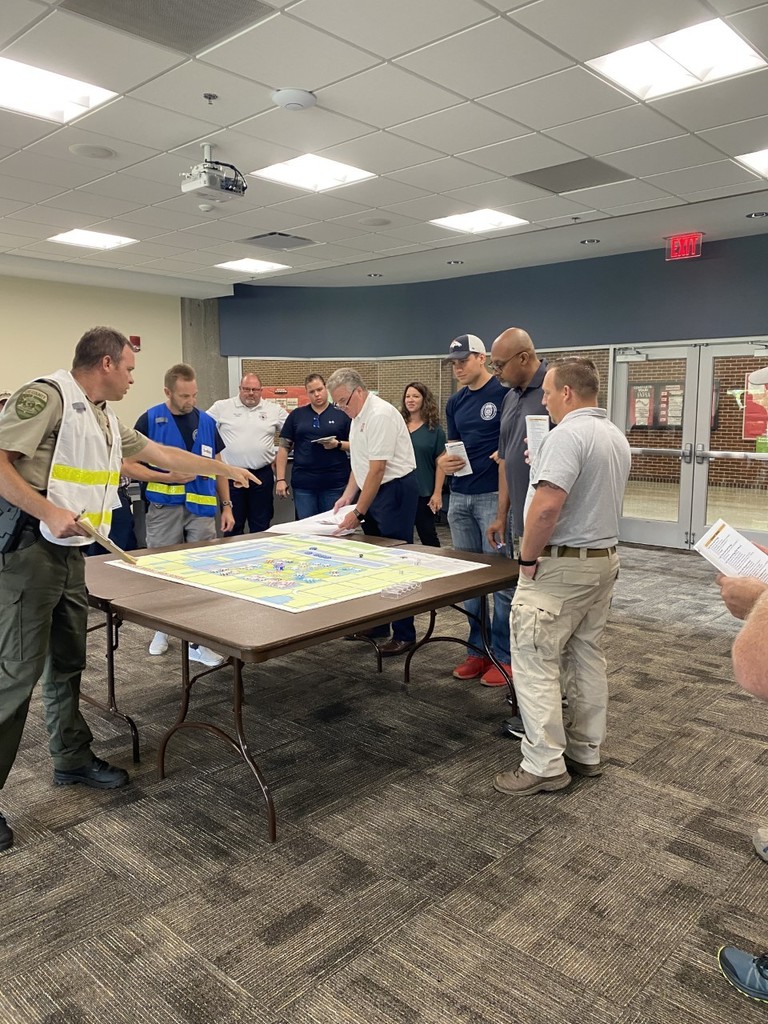 if you need help with Registration, please visit the District Office or High School office today. Staff are available until 6pm tonight.
TOOLS FOR SCHOOL !!!!! Pick up date is Wednesday, August 11 9:00 a.m. – 2:00 p.m. Reagan Middle School Cafeteria. Don't forget to bring your child(ren) with you so they get the chance to pick out their book bag. Students need to be registered to participate.
Reminder to register your students. Please log into your Parent portal account to complete the forms. District Office will be open Wednesday, July 28th from 7:30 a.m. to 6:00 p.m. to assist with registration or to drop off any paperwork. Students must be registered by August 5th in order to be assigned to a class list. Students registered after August 5th may not be assigned a teacher until the first day of school.

Sharing information from our friends at Sauk Valley Community College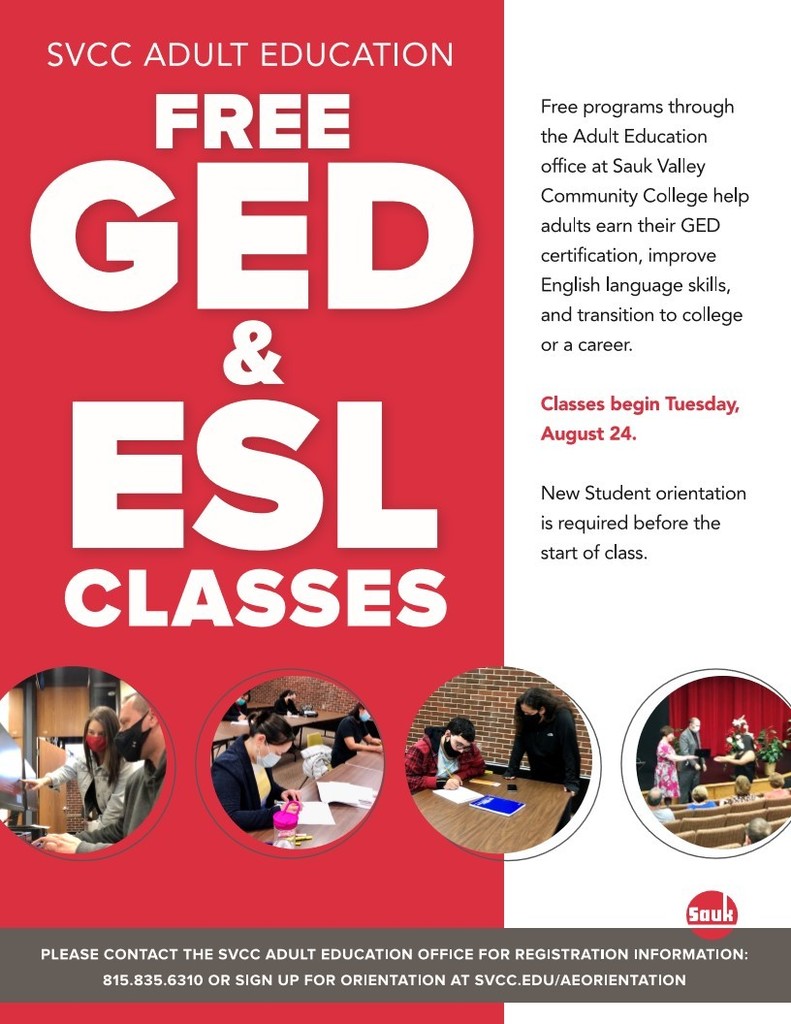 Our DPS #170 mobile App has been updated. Check out this short video to see how to navigate through the App. #gopurple
https://youtu.be/WD1waFFk0jo
Reminder if you have not completed the online registration forms for your student(s) they are available on your Lumen Parent Portal. Please complete and submit these forms so we can complete class lists. You may also pay your fees online. Pay before school starts for a $10.00 discount. Call the District Office at 815-373-4966 if you need assistance.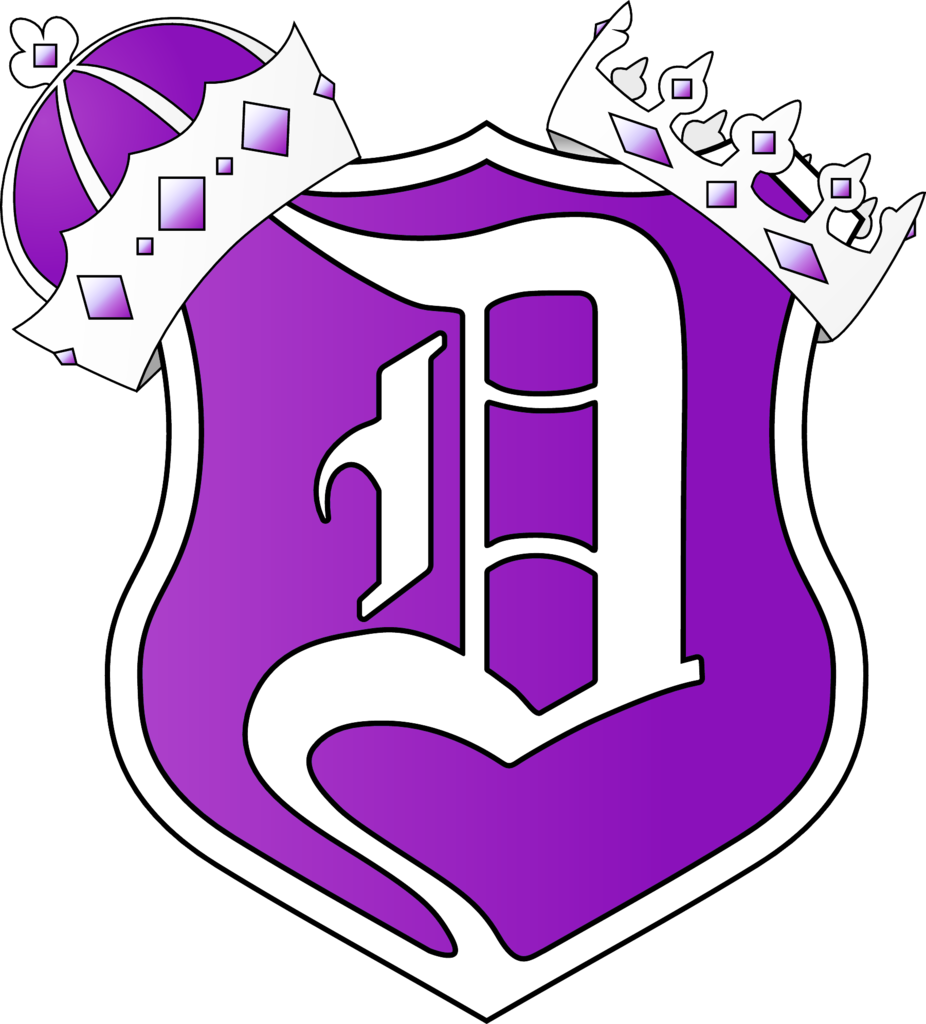 Dixon Public Schools will return to our normal school schedule 7:45 am to 2:15 pm for the coming 21-22 school year. We are waiting for guidance from the State of Illinois on mask requirements. Thank you.

We are hiring! Here are the classroom positions we currently need to fill. #gopurple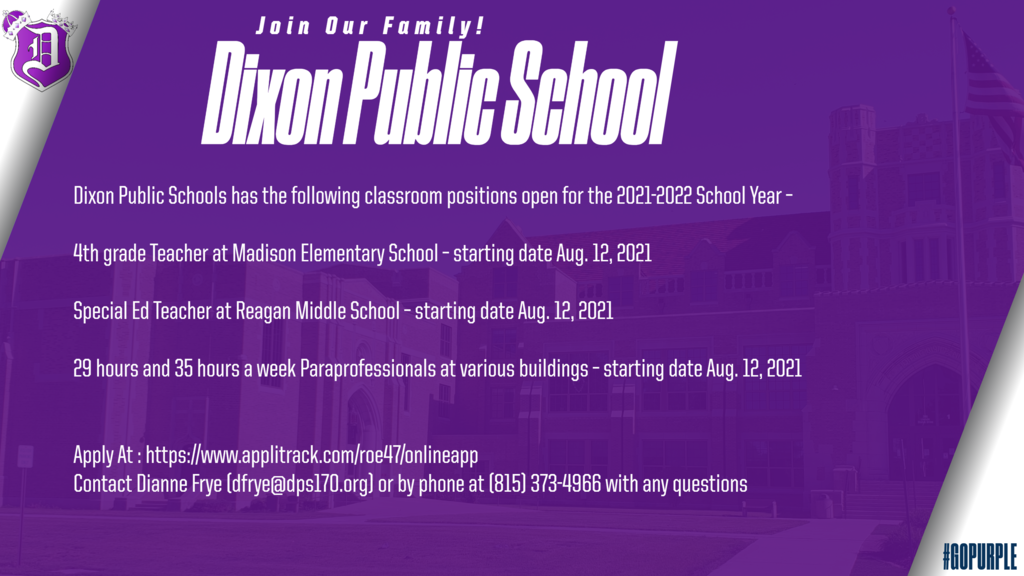 We are hiring! Here are the support positions we currently need to fill. #gopurple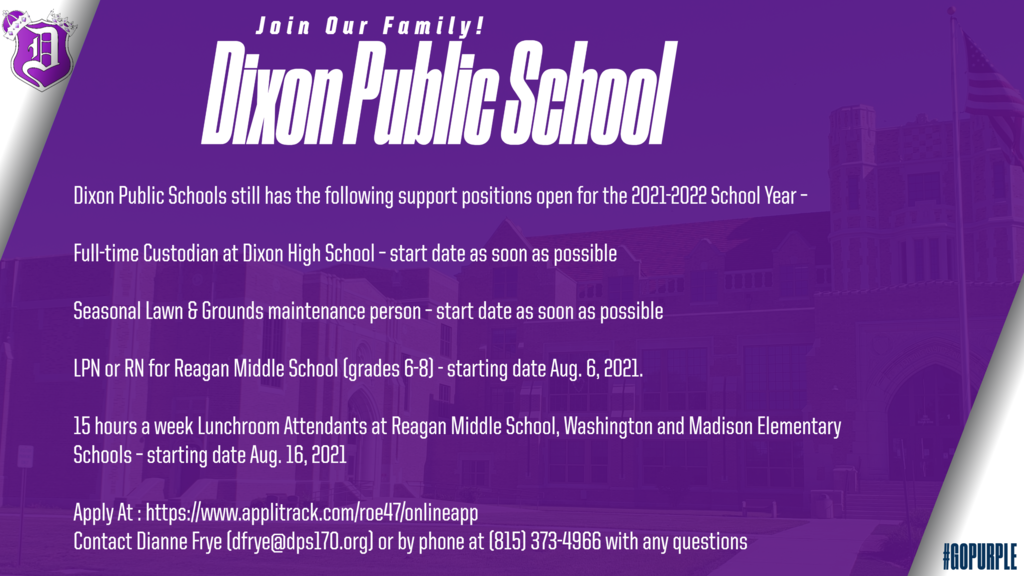 Reminder: Online registration opened today July 6th. Please log into your parent portal account and click on registration forms. You will need to complete, save and submit the forms. Book fees have been posted to your students account. If you need assistance in completing the on-line process you may call 815-373-4966 or stop by the district office. Walk in registration will be July 28th at the district office. Thank you.

Sharing information from our friends at the Dixon Theatre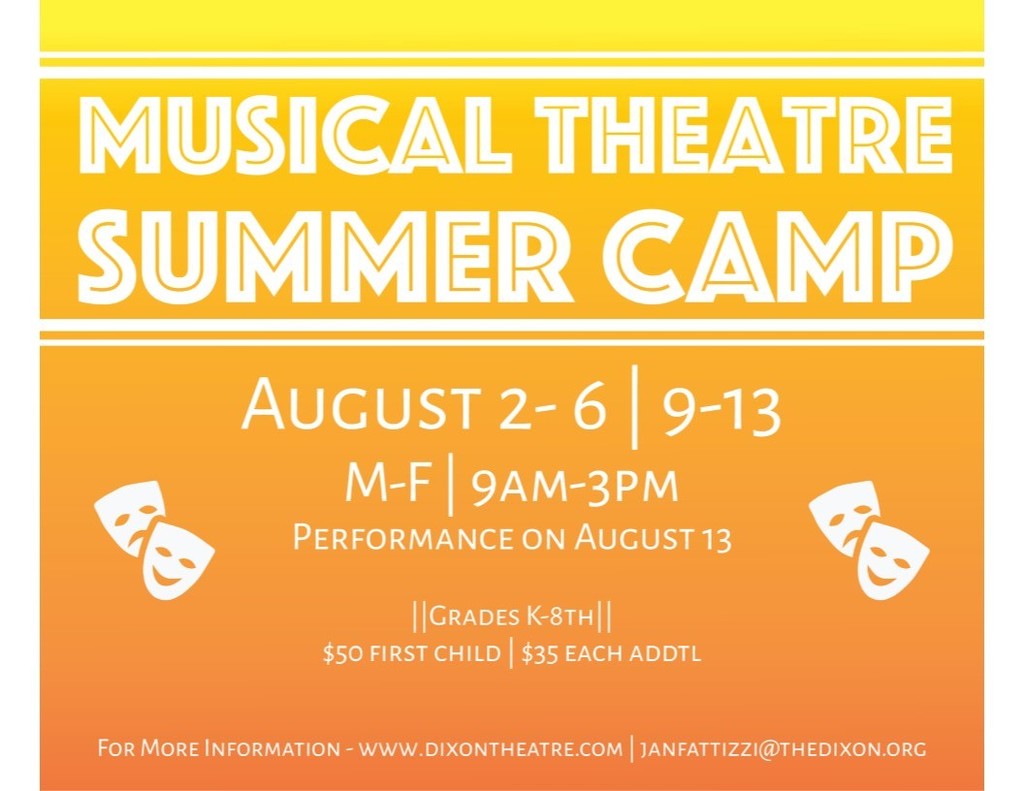 Key club is sponsoring a blood drive. Every donor gets a t-shirt and $10 Amazon gift card. #gopurple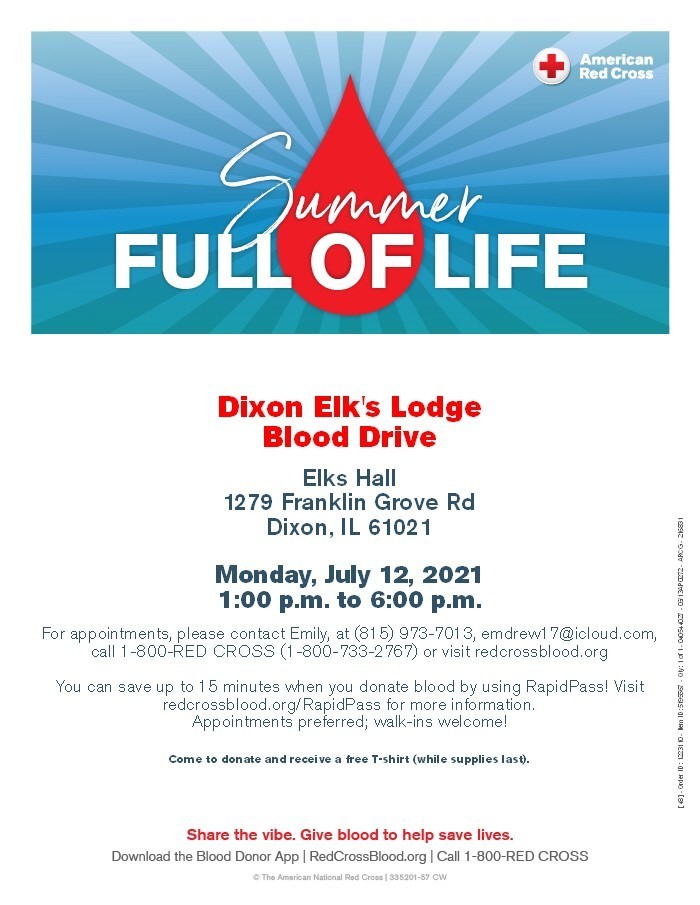 The June Board of Education meeting will be streamed live on Youtube on June 23rd at 6pm, and can be accessed via this link:
https://youtu.be/iXJ_5c0Tgks
Dixon Public Schools will have their Regular School Board meeting on Wed., June 23, 2021. The District is returning to an in-person meeting format and will also live stream the meeting. There will be a limited number of seats available for those in attendance. Once all seats are filled, no one will be allowed inside to attend the meeting. Masks can be worn at an individual's discretion. Those wishing to submit public comment need to email them to the Board President and the Superintendent by Noon on Wednesday, June 23, 2021, or can be on-site to submit their public comment. Public Comment received after this time, may not be guaranteed to be read aloud at this meeting.
Duchesses Girls Basketball Camp Grades 2-8 Please click on the link for information
https://5il.co/uc3w

CONGRATULATIONS!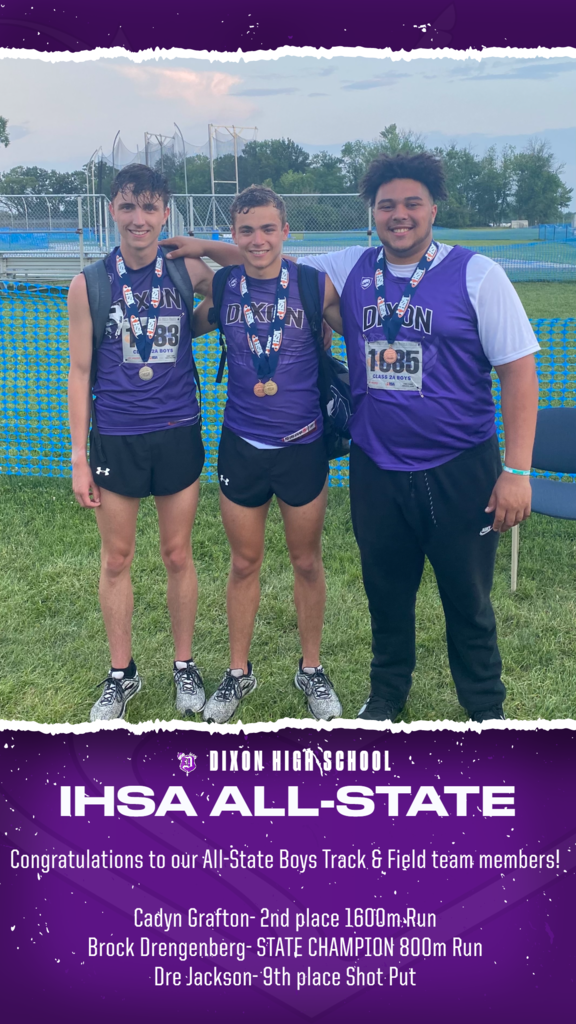 It is day two of Beginning band camp for students entering 6th grade next year! Please contact Mr. Carter or Miss. Anderson if you have not come to pick up your instruments yet. If your child is still interested in band, reach out as well.